The Internet has become a primary mode of entertainment, information, data backups, and much more. The newest form of connectivity is getting strong daily as tons of content, media, and other files are uploaded every day. It has even become an information transporter for several users. In some countries, access to the internet is seen as the fundamental right of a Human Being. Such agglomeration of data is saved to different servers which are usually provided by hosting companies like Interserver. There are plenty of other options in the market, but value-for-money, performance, and hassle-free experience are given by only a few hosting companies. Today, we have got a chance to review the InterServer services including their Web hosting, VPS, and Cloud Hosting based on our usage from the last few months.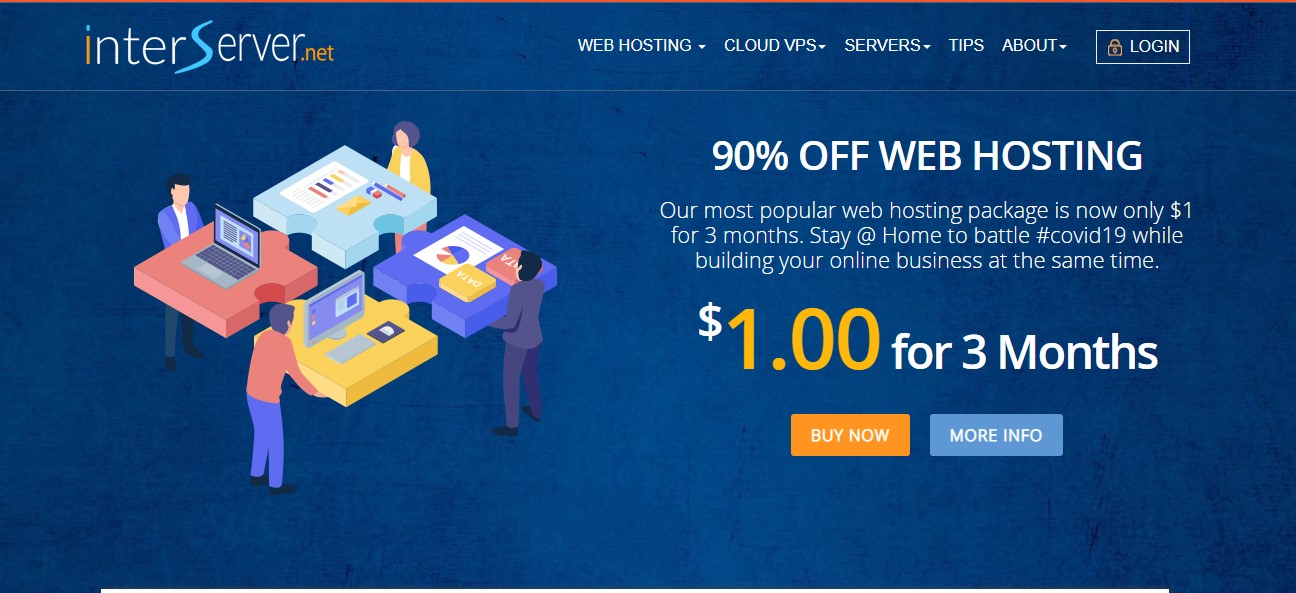 It is quite difficult to give a genuine review by just looking at the specifications, features and other amenities offers by the host. So, the below conclusions are based on our last couple of months usage of Interserver Web Hosting, VPS, and Cloud Hosting services. However, we even got a chance to use the company's support which turned out to be a smooth and active process.
There are many other services like Dedicated Hosting, Domains, and Pro Hosting that you might look after.

InterServer Standard Web Hosting Shared Service 
Interserver is primarily known for its VPS hosting and Web Hosting services. There is a variety of Web Hosting Plans to serve the needs of the users, and a perfect fit for the budding entrepreneurs and bloggers. We are listing some primary advantages of the InterServer Web Hosting service that are part of the package.
There are different web hosting like Standard web hosting, SP.NET hosting, Private Email Hosting, Pro Hosting, Student Web hosting, and others.
Primary Advantages
Unlimited Primary Domains
Unlimited Email Accounts
Easy to Use Control Panel
Unlimited Storage and Transfer
Global Caching
Free Website Migration
Price Lock Guarantee
We started off by migrating a test website on to the InterServer WebHosting Service in order to fully test the resources in realtime. We found improved response times, and fast page speed from different locations. The Caching with Cloudflare was perfectly working fine at both the Raid level, hardware Level, Software Level, and Packet Level.
It is quite inexpensive and offers unmatched performance with the SSD Caching Drivers clocked with Raid-10 Storage. All the shared plans come with pre-installed speed optimization techniques at the Framework level. It uses Ultra-Fast LiteSpeed Web Server with Linux OS on the background.
Features of Interserver Web Hosting Shared Hosting
Inter-Insurance – Unlike the other hosting services, Interserver will help you in case you've been attacked by any social element. The dedicated team will help in removing the malware or any other unexpected code from your account. They will also clean your account during migration. They will help bring back the website if you've been attacked.
Free Migration – If you're migrating from other hosts, then Interserver will do a free migration.
Network – All the InterServer Shared hosting plans are connected with 10GB Cisco Network for flawless connectivity and faster response times.
Backups – Interserver offers Weekly Backups for all the Shared hosting accounts, and you can retrieve the backup with just a few clicks.
Cpanel and Plesk Availability – Interserver uses Cpanel and Plesk for providing easy accessibility to the users on Linux or Windows infrastructure respectively.
Mails – You can create Unlimited Email Accounts with Guaranteed E-Mail Delivery.
Speed and Caching – Are you suffering from slow speed and heavy traffic, then Interserver can help you in improving the website performance by caching. They have different sets of Caching mechanisms including Raid Level, Hardware-level, Software level, Software Level, and pack Level.
Scaling: The shared hosting plans can be easily upgraded to VPS hosting plan or dedicated server in No downtime Migration process.
Pricing
The Interserver Web Hosting is available for $5 per month, and you can get a discount if you buy for 6, 12, 24, or 36 months. The discount will be directly proportional to the larger contract period.
Interserver VPS Hosting
There are different plans for Interserver VPS or Cloud Hosting which start from Single COre CPU to 16 Core CPU with 32GB RAM, 480 GB SSD storage, and 16 TB Transfer. The VPS hosting is primarily known for the websites that receive a good amount of traffic. However, you can use it to render projects, install Docker, and perform various other things using dedicated hardware resources. Let's first discounts about their plans:
Pricing:
Minimum
1 CPU core
2 GB RAM
30 GB storage
2 TB data transfer
$6/month
Maximum
16 CPU cores
32 GB RAM
480 GB storage
16 TB data transfer
$96/month

The VPS is available at a minimum of $6 per month and goes up to $96/month bundling 16cores CPU. You can install whatever Linux Distro on the server to run any app on it without worrying about the slowdown. You can even scale the VPS if you need it in the future. It is a reliable service with affordable pricing.
Full Control – You will get Full control of your VPS server, you can choose between customization options to install different Linux Distro. Later, any application framework can be installed. However, you need to pay extra if you want to utilize Cpanel on Interserver VPS service. A free option of Webuzo control panel is also available with just on-click install. The dedicated resources will get the benefit of every single penny you pay to the company.
Remote Backup Service -You can easily create backups using Remote Backup Service. There are no transfer fees for incoming, outgoing transfers.
High-Performance Storage – The VPS brings high-performance storage with 20x faster standard SATA drivers maintained by Raid level 10 storage. Further, it is configured with Raid Level 10 storage arrays.
Easy Setup – Interserver offers easy provisioning of Centos, Ubuntu, and Debian. It is available on Hyper-V or KVM platform.
Root Access – The service offers SSH root access to the user.
Easy to Use Console panel – The user can easily control VPS using the well-crafted console panel. The user can easily manage backups, maintenance, billing. The user can also see usage stats of the server.

Additional Dedicated IP – Interserver also offers additional IPs that you can attach to the same server. It is quite useful for SEO purposes.
DNS Manager –  The user can use the inbuilt DNS manager to control the domains and networking.
You can purchase the VPS hosting by heading to the Interserver hosting. It is super affordable, fast, and best if you are able to manage servers.
Additional Services
Interserver also offers Domains, Rapid Deploy Servers, and other hosting services at competitive prices.
24*7 Support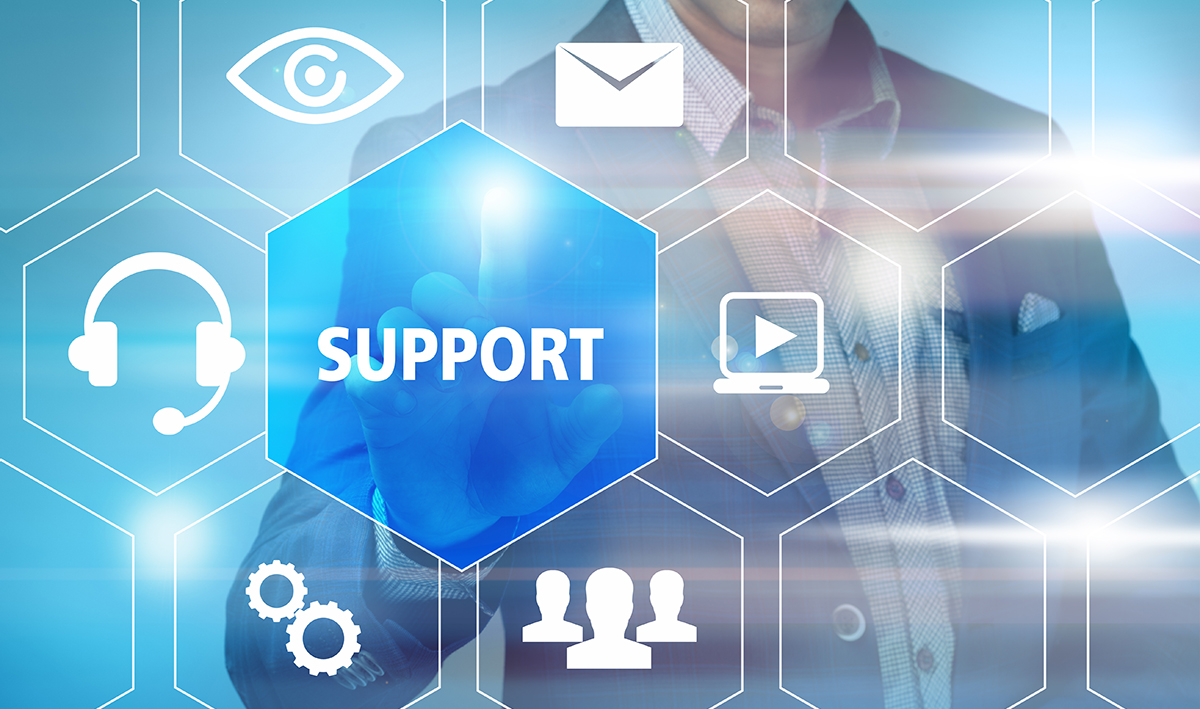 The company offers 24* 7 support for all its services. The user can easily avail of support via Chat, Phone, and Email. InterServer support team replies promptly to all the requests according to our personal experience. Moreover, any beginner user can use the VPS service using their easy VPS setup guides. You can easily migrate a WordPress site from localhost to Ubuntu VPS.
There are guides for every Interserver service at the Interserver forums. The user without any experience can manage the VPS or dedicated server services. You will be relieved to find tutorials for every small task either on the web server, email server, DNS server, Cpanel, Cloudflare, etc.
Conclusion
Interserver is a popular host offering multiple hosting services at an affordable price. The services like real-time support, fast networking speeds, powerful CPUs, and flexibility among plans are some major advantages. It is a value-for-money service that can give you a hassle-free experience with services like free migration.