Interserver is a popular name in the world of hosting and provide powerful servers both managed and unmanaged. The company offers services ranging from affordable web hosting to ultra-powerful dedicated servers. It has become a dire need for every business entity across the globe to dwell its online presence via a website, application and other means. The Internet has paved the way to expand the business across boundaries and even increased profits manifold. Interserver is helping those businesses to get online by offering hosting services. Even the IT companies are actively using their services to build the virtual infrastructure.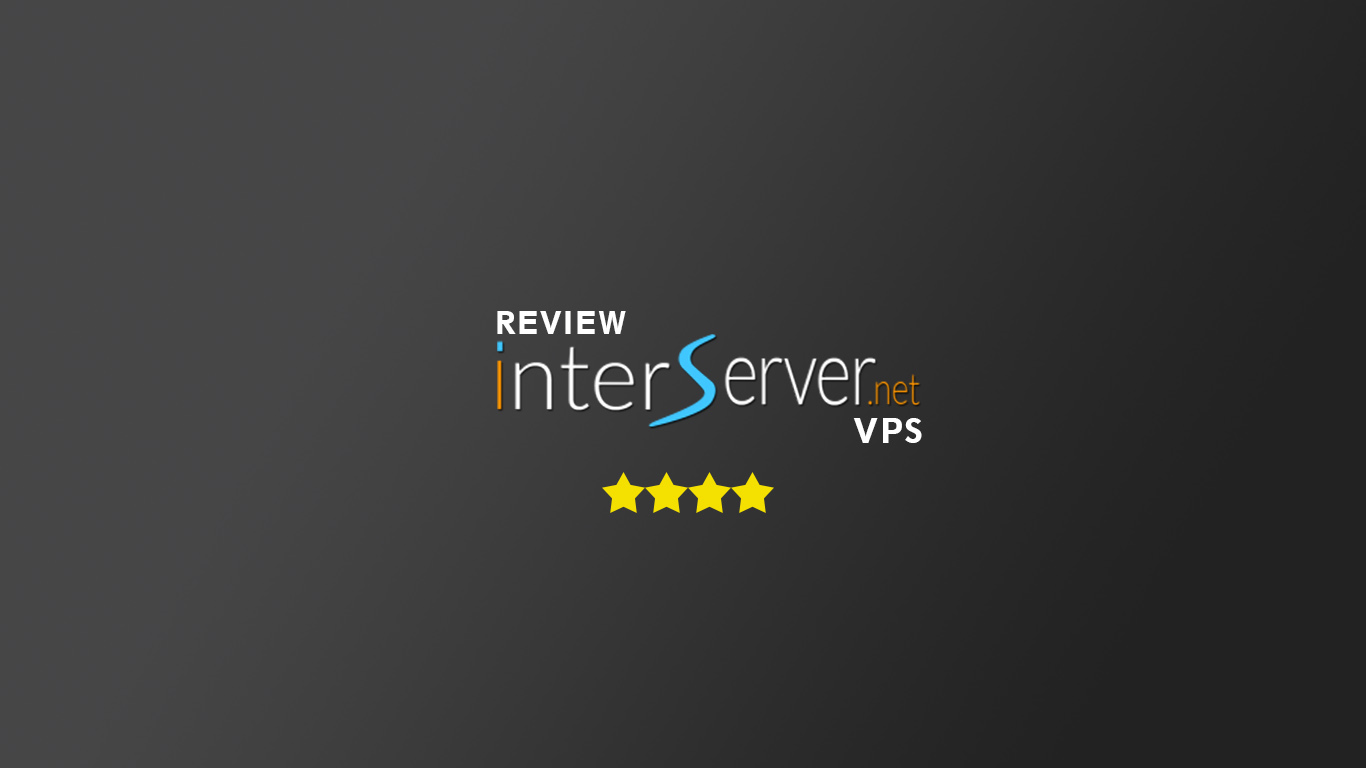 Interserver brings several plans and products to fit in the need of every user. The website developers can opt for three different shared hostings – Standard, Boost 1 and Boost 2 with varying specifications. Moreover, the ASP.Net service is also available with Plesk support. The users can even start their own hosting business using reseller hosting plans from the Interserver.
Dedicated servers, active backups, GPU servers, Rapid Deploy and Colocation are some prominent offerings from the company. The affordability while providing compelling hardware is USP of the company. We have dedicatedly tested Interserver VPS by installing a LEMP stack and hosting website.
Interserver VPS Hosting Review
Interserver VPS Hosting is among the primary offerings from the company. VPS hosting is a favourable platform to host your application, with balanced performance and pricing. The dedicated RAM, Storage and CPU cores directly improve the performance of the application rather than the shared hosting.
Types of Interserver VPS Cloud Hosting available:
Standard VPS – The Standard VPS is unmanaged cloud VPS which can be used to install any OS environment, application and framework. The plan starts from $6 which gives you a single-core CPU, 2GB RAM, 30GB SSD and 1TB bandwidth.
Windows VPS – It is a dedicated Windows VPS which offers Windows 10, Windows Server 10 and Windows Server 2019 OS options. The pricing starts from $10 with a single-core CPU, 2GB RAM, 30GB SSD and 2TB transfer bandwidth.
WordPress VPS – A dedicated VPS hosting optimized for better WordPress performance. It comes preconfigured with Nginx and FastCGI as the file hosting server.
Webuzo VPS – Are you afraid of running a raw VPS and you're not familiar with the server management. Then Webuzo VPS can be your favourite choice as it provides a one-click application installer for more than 100 apps. It offers easy to use control panel.
Storage VPS – The storage VPS offers abundant storage starting with over 1TB HDD for $6. However, it offers 1 TB HDD transfer, 2GB storage and 1Core CPU in the base plan.
Our Review
We did testing on Standard VPS $6 which comes with a single-core CPU, 2GB RAM and 30GB SSD storage. After installing, we installed a LEMP stack and tried testing a WordPress website. We tested page Speed considering several aspects like response time, Time to First Byte and much more. Moreover, it enabled us to uncover some unknown details about VPS hosting.


Considering our experience with Interserver VPS hosting we have jotted down the below-mentioned advantages and disadvantages of the hosting.
Advantages of Interserver Standard VPS
Easy Setup – It took only a few minutes to set up the VPS. We preferred to run Ubuntu 16.04, Nginx, PHP, and MYSQL.
Simple UI – The User Interface is quite simple and straightforward to use. One the VPS is set up, you will get a simple User Interface to manage your VPS.

Seamless Switching – The user can Upgrade/Downgrade the Slice as per need.
Additional IPs – Interserver VPS users can get additional IP on the same server.
Re-Install OS – The users can Re-Install Operating System but it may cost data loss.
Backup Paid + Free – The backup facility is available but you can run it manually. However, Paid backup facility with Acronis also available.
Fast response Time – Despite being has a distance of over 10000 Kms, the response time was 226ms with a WordPress Installation running several plugins and a heavy theme over the top.
Performance – The user can easily run several websites as it can easily manage to processes, even the presence of SSD makes the server fast.
Massive Bandwidth – The base plan allows up to 1TB of bandwidth.
Disadvantages of Interserver VPS
Interserver VPS offers several benefits, but there are some pitfalls too. We have accumulated some cons of the service.
Unable to Expand Storage – It is quite difficult to expand the storage on Interserver VPS if you're using KVM architecture. However, HyperVM offers expansion options. The user has to shift to a bigger slice to expand the storage.
Quite Simple UI – The User Interface is quite simple, and sans any statistical information about the CPU usage, RAM and other indices.
No Pay-per-hour Billing – The Interserver VPS does not provide Pay-per-hour billing as like other cloud VPS players.
We hope Interserver will improve on these things and will make the service more competitive. The interested users can check out the Interserver VPS plans by heading over here.