LG has just launched a flip-phone in the US out of the blue. The launch of the feature phone is an unexpected move by the Korean manufacturer as no such rumors had been reported earlier regarding a flip-phone.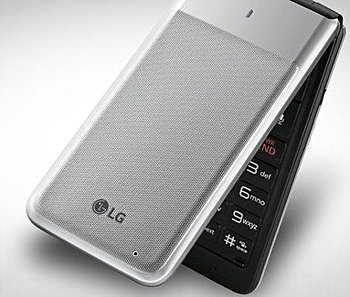 Nonetheless, the clamshell phone comes equipped with a Snapdragon SoC clocked at 1.1 GHz. Don't worry it will be sufficient. It's got a small 3-inch display with 400 x 240 pixels. for storage needs, LG thinks an 8 GB SSD will be enough for most users. It's not like you're going to play GTA on it. Anyways, the flip phone also comes with a camera of 5MP. Its battery capacity is 1,470 mAh which is removable.
Dubbed the LG Exalt LTE, the feature phone will be sold on Verizon at a price of $168. The device is an LTE-only phone which does not support Verizon's 3G network.