Verizon is now officially own Yahoo and it has sealed the deal for $4.48 Billion. Today, the sale has concluded and all the properties of Yahoo including AOL has gone to Verizon. As per the papers, they will form the new entity instead of AOL with the name 'Oath.'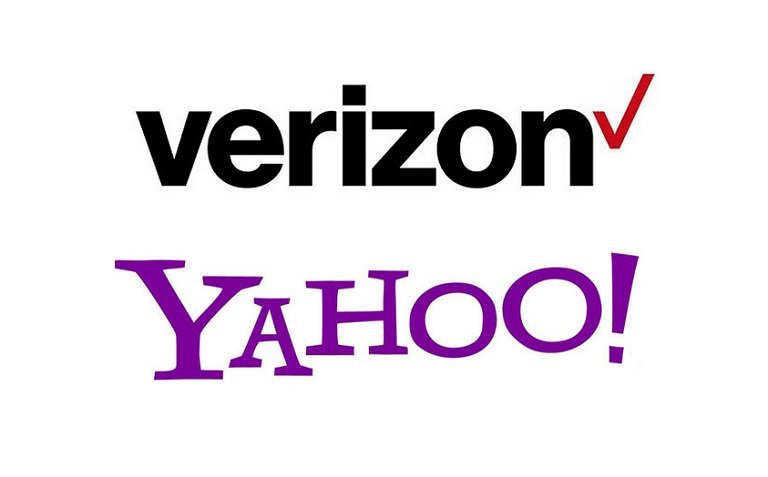 Last year in the month of July, Verizon signed the deal to buy Yahoo for $4.83 Billion. The price tag for the deal was well below the $44bn Microsoft offered for Yahoo in 2008 or the $125bn it was worth during the dot.com boom.
Now Verizon is officially, a global mobile media company.
The downturn for Yahoo begin in 2014, when a data of 500 million users was compromised. Later, another similar data breach happened in the same year.
Yahoo Sport, Tumblr, Huffington Post, Engadget all will combine to form a Verizon's new 'Oath' subsidiary.
[vc_tta_accordion active_section="0″ title="Press Release"][vc_tta_section title="Section 1″ tab_id="1497375053047-c0bc0e4f-c1e4″]
NEW YORK – Verizon Communications Inc. (NYSE, Nasdaq: VZ) today completed its acquisition of the operating business of Yahoo! Inc. (Nasdaq: YHOO).
Verizon has combined these assets with its existing AOL business to create a new subsidiary, Oath, a diverse house of more than 50 media and technology brands that engages more than a billion people around the world.
The Oath portfolio includes HuffPost, Yahoo Sports, AOL.com, MAKERS, Tumblr, BUILD Studios, Yahoo Finance, Yahoo Mail and more, with a mission to build brands people love.
Marni Walden, Verizon president of Media and Telematics, said, "The close of this transaction represents a critical step in growing the global scale needed for our digital media company. The combined set of assets across Verizon and Oath, from VR to AI, 5G to IoT, from content partnerships to originals, will create exciting new ways to captivate audiences across the globe."
Tim Armstrong, former CEO of AOL, is now CEO of Oath, which is part of Verizon's Media and Telematics organization. He has been leading integration planning teams since the Yahoo transaction was announced in July 2016, and Oath begins operation today as a global leader in digital and mobile. See www.oath.com for further information.
Armstrong said, "We're building the future of brands using powerful technology, trusted content and differentiated data. We have dominating consumer brands in news, sports, finance, tech, and entertainment and lifestyle coupled with our market leading advertising technology platforms. Now that the deal is closed, we are excited to set our focus on being the best company for consumer media, and the best partner to our advertising, content and publisher partners."
Armstrong is also leading efforts to continue to build the industry's most advanced and open advertising technology solutions, with brands such as ONE by AOL and BrightRoll that span across mobile, video, search, native and programmatic ads.
Given the inherent changes to Marissa Mayer's role with Yahoo resulting from the closing of the transaction, Mayer has chosen to resign from Yahoo. Verizon wishes Mayer well in her future endeavors.
[/vc_tta_section][/vc_tta_accordion]