LG's premium V series is on its third year roll. And from what we have seen it will be a looker. Previous rumors have stated an August 31 coming out date for the flagship. Now, that rumor just got a boost as the device received green lights from the Bluetooth certification department.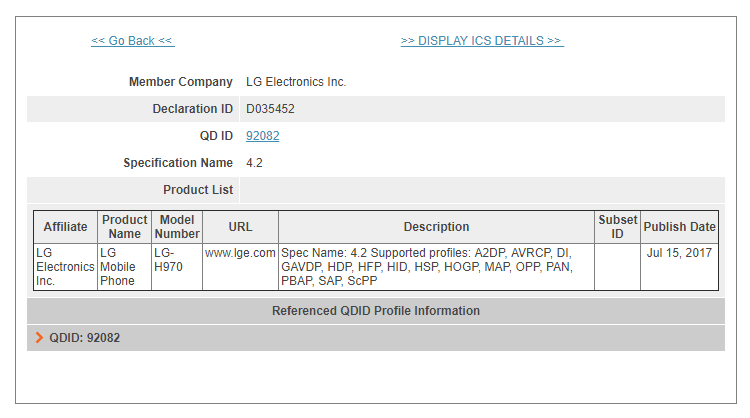 Bluetooth SIG listing means one less hurdle for the device to pass, so this development might hasten the device's release. These listings don't show any schematics or components of the phone, as you might be aware. They just confirm the handsets presence.
The LG V30 might turn out to be a much better-designed phone than the LG G6, even improving upon the bezel less concept of the current FullVision display. Also, LG's shift in strategy this year could also see them drop the secondary display which got a mixed response. The phone will also sport wireless charging if random talk is to be believed.
Specs will be flagship material as you can expect, a Snapdragon 835, 6 GB of RAM, a V20 DAC for better audio as well as dual cameras. For a quick run down of rumors surrounding the device go here.