Android 10 is here for the Mi Note 10. The latest MIUI 11 update based on Android 10 is rolling out globally. If it matters for you, the download link for the ROM is provided at the end of the post.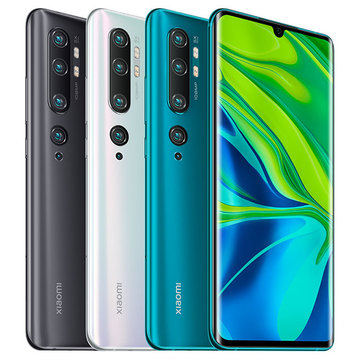 Related: Xiaomi Mi A3 Europe Android 10 Update
The MIUI 11 Global ROM update bears the version number, MIUI 11.1.1.0.QFDMIXM. Apart from the all-new Android 10 base, the package bundles the April security patch.
Since Xiaomi has announced the MIUI 12 just recently, most of the Mi Note 10 users' next dream update should be the MIUI 12. As per the Xiaomi roadmap, stable MIUI 12 Global wouldn't be ready until June. And even if it's ready by then, update for the Note 10 should take additional months, to say the least.
Anyway, it's good to see a major update for the budget device such as the Mi Note 10 arriving not too late even in the pandemic era. Hope the Chinese firm would push the Android 10 soon to its rest of the eligible devices.
Mi Note 10 users with EU or RU ROMs can expect the same in a few days or weeks. So those users can check the update section once in a while starting from now. The update can hit at any time by now. Well, the link for Global ROM is given below if in case if you need it for sideloading.
Download
Mi Note 10 Recovery ROM: Download
Must See: Download MIUI 12 Global ROMs for Xiaomi Devices