The Microsoft Surface Duo is undoubtedly the future of smartphones. The phone released last year in September supporting, "two screens are better than one" formula. Despite the newly featured phone, Microsoft couldn't keep it up in track in relation to updates. Fortunately, the case is going to change soon as sources state that the smart gadget is all set to experience Android 11 this summer.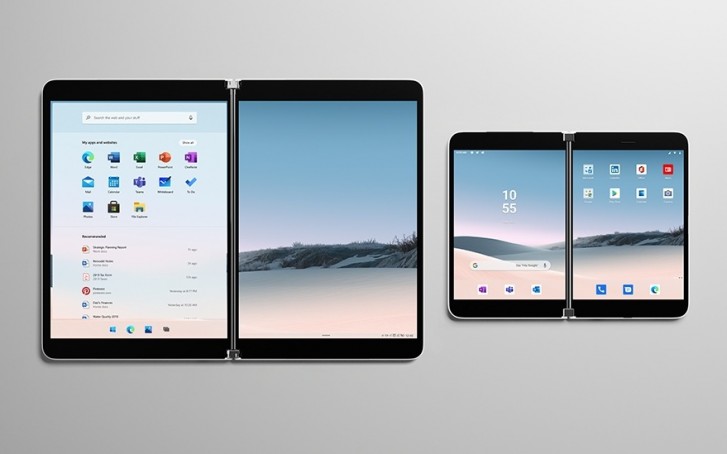 Must see: Download Pixel 3A official wallpaper from here
The project workers of Surface Duo from Microsoft USA held a conference where Dr Windows put forwarded that Google and Microsoft are teaming up to improve and make their way to Android's support for the dual-screen handset. He confirmed that Surface Duo will foresee Android 11 this summer.
Besides the highly-anticipated Android 11 update, the company is likely to optimize the two-year-old chipset that could help enhance the software experience. Tough Summer release could be as late as mid-September but alternate sources say it as mid-year, that actively demonstrates a roll-out around June or July.
Let's take a glance at what Android 11 is all about:
Text anywhere with chat bubbles improves multitasking.
All about conversations with the sleeker notification panel.
The power menu now controls your smart home.
There's an in-built screen recorder, wireless Android Auto, better auto-fill and much more.
Control media playback with ease via quick-settings.
A big step forward for privacy policy with one-time permissions and ensure that apps don't spy the user in the background.
Android 11 also includes better support for 5G.
Microsoft Surface Duo
Microsoft introduced its new flagship of the fold-able smartphone— Microsoft Surface Duo. It comprises a remarkable dual-screen display of 8.1-inch with an unfolded dimension of 186.9 x 145.2 x 4.8 mm and folded proportion of 145.2 x 93.3 x 9.9 mm. Microsoft Surface Duo is powered by Qualcomm SM8150 Snapdragon 855 (7 nm) coupled with Octa-core CPU and Adreno 640 GPU. The smartphone is available in 128GB + 6GB RAM, 256GB + 6GB RAM storage variant. There's a single rear camera module consisting 11 MP while front camera uses the same. It packs 3577 mAh, non-removable battery.
The $999 device is set to launch in Europe and Canada next week, making it available in UK, France,Europe, Germany and Canada by February 18th.