Moto is hard at work getting ready to launch new handsets across varied segments. recently a slide leaked, showing a complete roadmap of 2017 devices to be launched by the Lenovo-owned brand this year. Among those devices, the most awaited is, perhaps, the Moto Z2 Play which has seen a lot of leaks and images.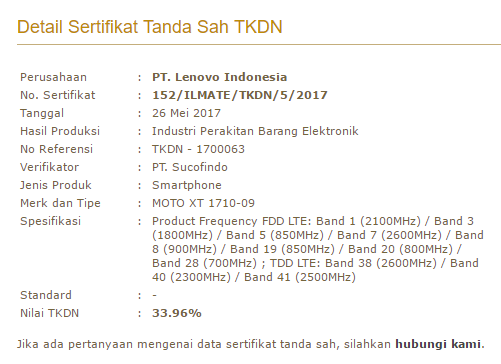 Now, three devices by Moto have appeared on Indonesian certification website, TDKN, hinting that Moto is progressing well for their release in Asia. Those devices are the Moto Z2 Play, of course, a brand new Moto C series phone called the Moto C Plus, and the well-known Moto E4.
The Moto Z2 Play which was certified by the TDKN had a model number XT 1710-09. Recently the device had its specs spilled all over the place. And also a video leaked today leaving nothing to the imagination. So far, specs have been good. The Moto Z2 Play is supposed to come with a 5.5-inch Full HD screen, an upgraded Snapdragon 626 SoC paired with 4GB of RAM and 64GB of storage. The battery is rumored to be a step down from last year's model with a capacity of 3000 mAh. We hope Moto doesn't screw up this device with a sub-par battery.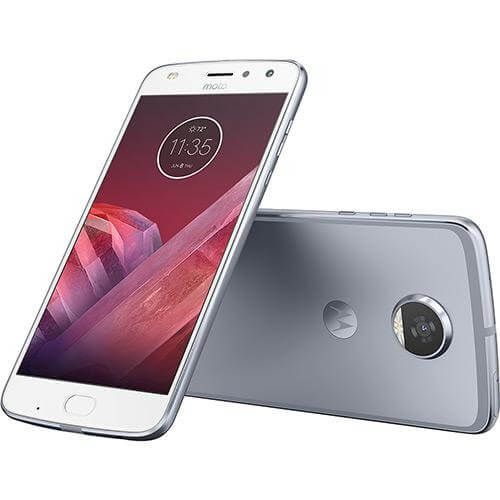 The ultra-affordable C series also saw the Moto C Plus appear with the model number numbers XT 1721 and the Moto E4 with model number XT 1760. Since these are affordable devices, they will have relatively low-resolution 5.0-inch HD displays and also lower clocked MediaTek MT6737 processors. The Moto E4 will have 64GB of storage while the C Plus is expected to receive a 16GB of RAM accompanied by 2GB of RAM. Both devices are also expected to come with 8 MP rear cameras. The Moto C Plus is expected to have a huge 4,000 mAh battery while the E4 will have a modest 2,800 mAh battery. Both devices are expected to have Android Nougat as well as memory expansion slots as well.