With Samsung Galaxy S8 and S8 Plus, Samsung removed their typical physical home button as well as capacitive back and multitasking buttons and introduced pressure sensitive virtual home button and on screen navigation bar which is awesome. One can also change the order of the buttons in S8 and S8 Plus. This whole thing makes S8 interface look cleaner and simple. Now Samsung is taking this customization one step ahead and introduced a new option on certain Galaxy S8 and S8 Plus units with a new update.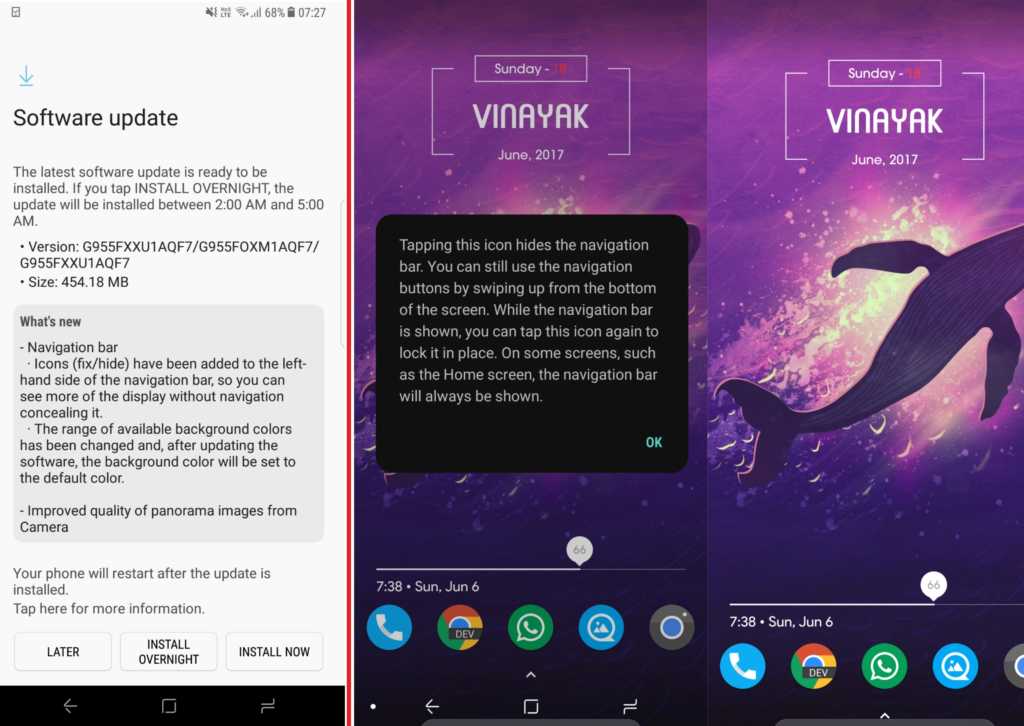 In the new update, Samsung introduced a new dot (circle) on the left hand side of the navigation bar. Tapping on that small little dot will hide the navigation bar so user can see more of the display without interruption of the navigation bar. User can bring back hidden navigation bar by swiping up from the bottom of the display.
Right now this update is available for G95xF variant of S8 family. But we expect this update will be available for all S8 and S8 Plus variants in upcoming days.
Let us know in comment section what you think about this update and all the efforts Samsung putting now a days to improve TouchWiz UI.