Unlocked variants of the Samsung Galaxy S8 and S8 Plus are now live and up for pre-order. This is positive news, especially since we know that last year the unlocked S7 and S7 Edge were delayed up to three months. Samsung has confirmed to the Verge that potential customers can now pre-book the phone on Samsung.com, Best Buy with an expected arrival on May 31st.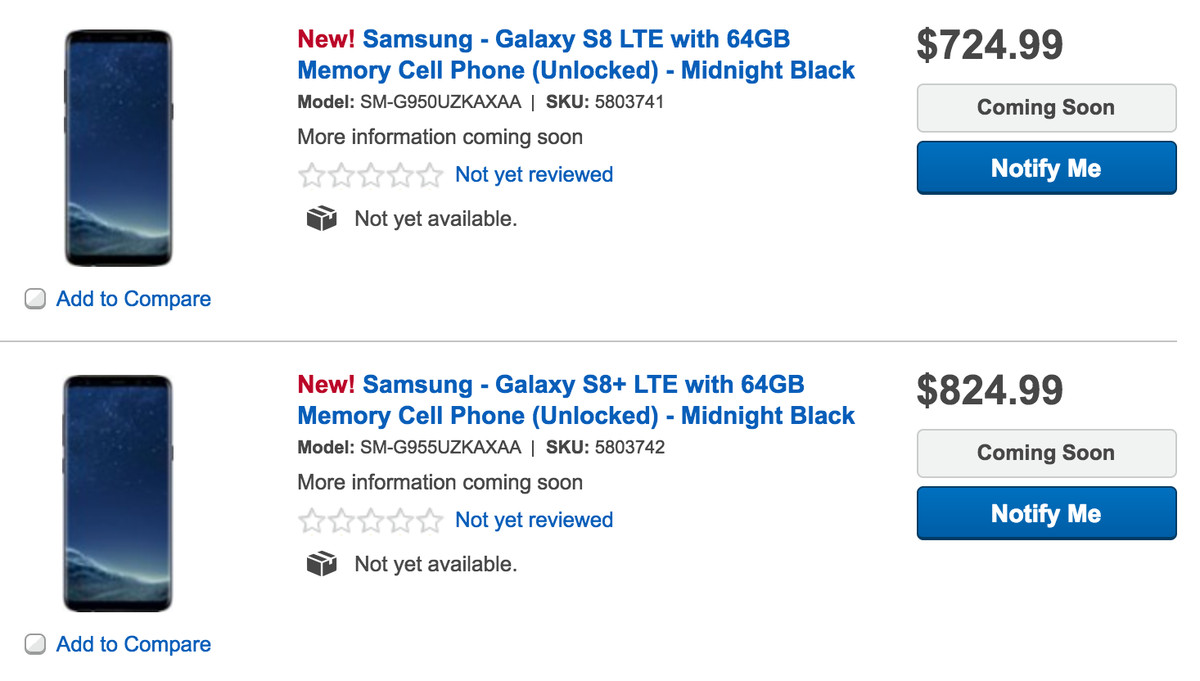 The unlocked variant can be used on most U.S. as well as international networks. Regarding the release of the unlocked versions of the two flagship devices, Tim Baxter, president and chief operating officer of Samsung Electronics America was quoted as a saying "With the Galaxy S8 and S8+, we reinvented what a mobile phone looks like, how you interact with it, and what kinds of experiences it can deliver,", He added "By combining the freedom that Unlocked by Samsung provides, with the innovative and groundbreaking features of our latest flagship phones, we are giving consumers even more choice and convenience for their mobile needs."
ALso Read:Samsung Galaxy S8 Active codenamed SM-G892A spotted in User Agent Strings
The unlocked versions will be slightly cheaper too with the S8 costing 724.99 for the 64GB variant and $824.99 for the 64GB unlocked S8 Plus. Both the high-end flagships are available in the "Midnight Black" color option. You won't get the freebies provided by the carriers on purchase but then again you won't be getting the bloatware either that is stuffed by he carriers either.