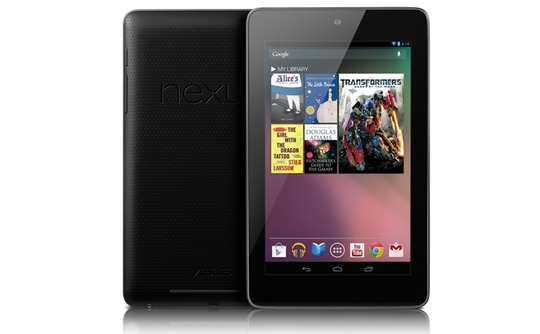 First time its confirmed that Asus is selling Nexus 7 at 1 Million per month rate. In last couple of months various reports from analytics firms came and they also estimated sales of  6 to 8 million tabs in this year. Earlier this month Nexus 7 also became UK's best selling tablet by ruining iPad kingdom there.
According to the company's Chief Financial Officer David Chang told the Journal that, "At the beginning, it was, for instance, 500K units a month, then maybe 600, 700K. This latest month, it was close to 1 million."
Couple of days ago Asus and Google also revealed 16 GB and 32 GB variants of Nexus 7. Hope this will further boost its sales as its popular among most of tabs users.
Additionally, Nexus 7 features a quad-core NVIDIA Tegra 3 processor, 7-inch IPS 1280x800p display, 16/32 GB internal storage and Android 4.1. 3G version is coming on November 13 for $299 with 32GB of storage. Its also expected to hit Indian markets also.