Oneplus 5 is the most anticipated Android Phone at the moment. Now the Oneplus has posted a Launch page for "Oneplus 5" on its official website. The phone will be unveiled at 12 PM EDT on June 20, 2017. The unveiling of Oneplus 5 will be livestream oneplus website.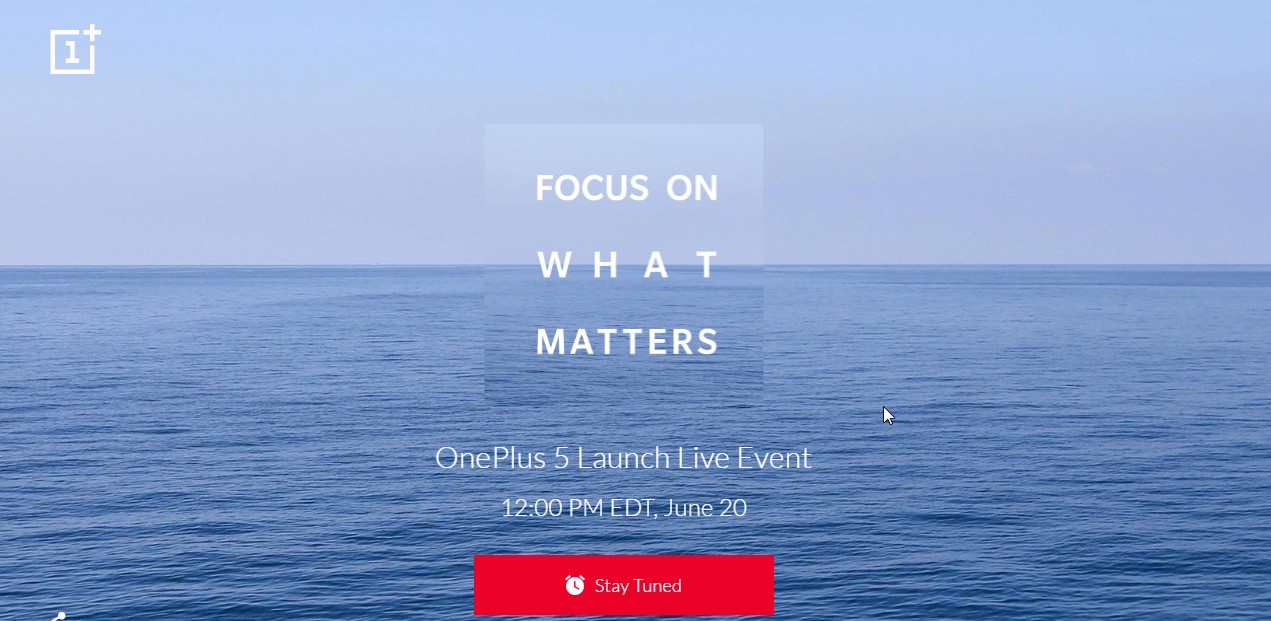 After this there will be some showcase event in select cities around the globe. The cities to hold an showcased events are New York, London, Paris, Berlin, Amsterdam, Helsinki, Oulu, Tampere, Turku, Copenhagen.
According to the previous leaks and reports. Oneplus 5 packs with 5.5 inch 2K display. It powers with Qualcomm Snapdragon 835 chipset. The phone is paired with 6 GB RAM 64 GB internal memory or 8 GB RAM 128 GB internal memory options. The OnePlus 5 will possibly run on Android 7.1.1 Nougat out-of-the-box.
The phone will comes in 4 different colors, out of which 3 are Black, Red, and Gold. The price of the phone will be around $450, (₹30,000) approximately.