If you've ever flashed the AOSP based ROMs on your device, then you probably know the Open GApps. Yes, it's the most popular and reliable Google Apps and services provider which is backed by the The Open GApps Project team. Now, the Open GApps is finally here with the Google apps and frameworks for the latest Android Pie.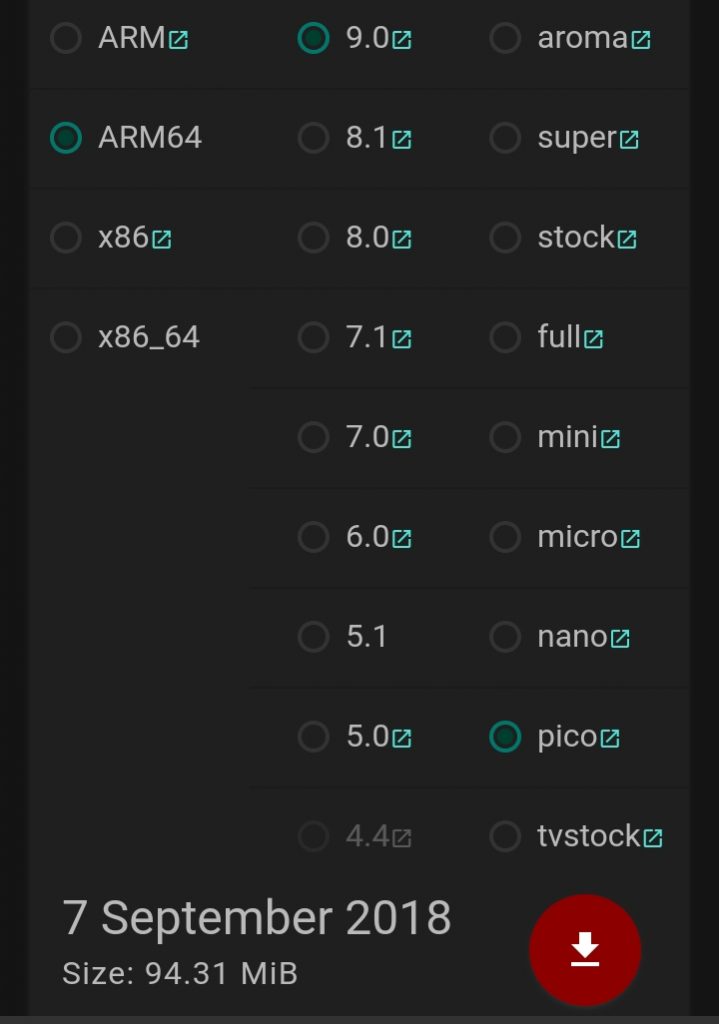 As some of you know, the Open GApps project scripts the automatic generation of up-to-date Google Apps packages. The automatic generation is carried out by a bot namely – o course, the OpenGApps.org buildbot. Therefore, the bot has successfully generated the Android Pie packages comprising of latest Google apps and frameworks to date.
Read More: Download Android P Stock Wallpapers for free [19 Wallpapers]
It goes without saying that, you can find the Open GApps variants all the way from the most light-weight TV Stock package to the bulky and full-fledged Aroma package of the Android Pie. Mostly, the developers recommend Pico variant if flashing on AOSP ROMs as it includes core GApps and minimal amount of other essential Google Apps only. Another peculiarity of the Open GApps is that it supports all architectures.
The Open GApps for Android P Features At A Glance
All platforms and and all Android versions are supported
DPI-optimized support for all Google packages (unlike other GApps)
Frequently updated Google Apps: The pre-built OpenGApps.org packages are updated every (European) night (if there are any updated Google Apps available)
Strong compression, allowing for relatively small downloads of even the most complete packages
Automatic backup: It is not necessary to re-flash Google Apps when you flash a ROM update. Most ROMs support this (addon.d) function
And much more…
That said, you can head over to the official Open GApps repository to get hold of the Android Pie packages. Don't forget to download the Open GApps for Android P package which is compatible and suits your device.