Motorola is preparing for the launch of new devices this year. Well, we will let Moto G5 2015 users know some best Android P Custom ROMs. Moto G 2015 is the first device to come packed with the 4G support. It runs on 1GB of RAM and is powered by 1.4GHz quad-core processor. It has 8GB of internal; storage with 32 GB of expandable storage. In-camera section, there's a 13 Megapixel shooter on the rear and 5MP on the front.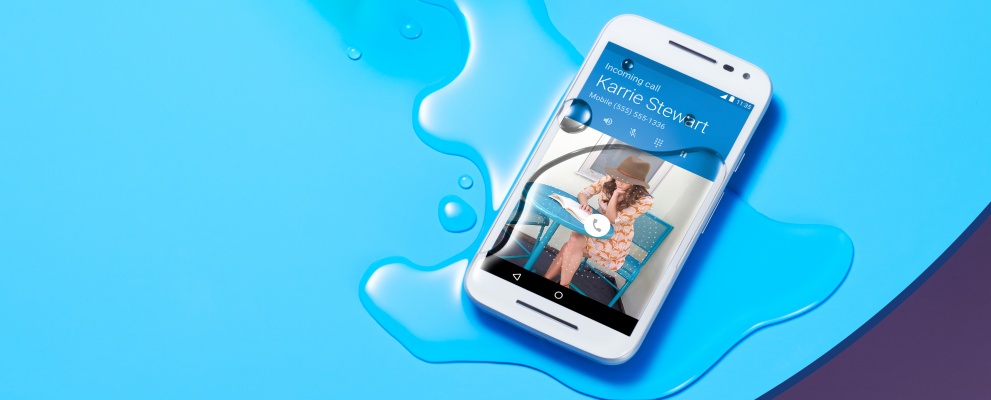 Today, Motorola has left the Moto G 2015 without giving any official support. It's been quite some time that users have not received a single update. That's the reason we are curating Best Android P Custom ROMs for Moto G5 2015 guide for your guys. You can check the list of ROMs through which you guys can get the latest Android P on your Moto G 2015.
There are various reasons to upgrade to the Android P as it packs various new features. Android P brings improved design with round object and a colorful delight. Also, it packs enhanced permissions and improved battery saving mode. It is new, fully loaded and colorful version of the Android. You can also check our Best Custom ROMs for Moto G 2015.
You might like:
How to backup Android phone without root access
Best Android Apps to Reduce Eyes Strain
Without wasting any further time let's move over to the list of best Android P custom ROMs for Moto G 2015.
List of Android P custom ROMs for Moto G 2015
The listed below ROMs are based on Android 9.0 and packs various different and new features.
PixysOS 
It is based on AOSP and packs various features including battery icon customisation, VoLTE icon, new wallpapers and more. Most of the things on this ROM is working perfectly and is fully stable. You need TWRP recovery to install PixysOS Android P ROM on your Moto G 205 device.
Features of PixysOS ROM for Moto G 2015
Pixel nav buttons + Animation

Battery icon customization

Pixel ringtones

Dark/White Themes 

Fruity Pebbles

Native fonts support

Brand new VoLTE icon

Brand new wallpapers

Pixel Launcher by amir zaidi

Over 15 accents to choose from

Notification style
For more information, you can head over to the link below and can also install it from there.
Download: PixysOS Android P custom ROM for Moto G 2015
Unofficial Lineage OS 16.0
LineageOS is already present for most of the devices, either officially or unofficially. It is also available for Moto G 2015. It is compatible with the Moto G 2015 osprey model. Most of the features such as RIL camera, 4G, GPS, etc are working.
Things working on LineageOS 16.0
Camera
WiFi
Storage
4G
GPS
Battery LED
Offline charging
You can check for the more information and can install it via the link below.
Download: Unofficial LineageOS 16.0 Android P Custom ROM for Moto G 2015
Read More: Download Android P Stock Wallpapers for free [19 Wallpapers]
Pixel Experience
AOSP based ROM, with Google apps and all other features of Pixel devices are present in this ROM. You need not to worry about the launcher, wallpapers, icons, fonts, boot-animation as it is the default of Pixel devices.
Things working on Pixel Experience ROM
Wifi
RIL
Mobile data
GPS
Camera
Bluetooth
FMRadio
Sound / vibration
Facelock
Currently, VoLTE, Flashlight, Camcorder and a few other things are not working on this ROM.
Download: Pixel Experience Android P ROM for Moto G 2015
UltraAOST UNOFFICIAL
It is currently in Alpha stage and has few bugs such as VoLTE, Permissive Selinux is not working. All other features are working perfectly fine, so if you want to install it you can go ahead with the link below.
Things Working
RIL
Camera
Audio
WiFi
Storage (both internal and external).
4G
Know more about the ROM by heading to the link below.
Download: Android P custom ROM for Moto G 2015.
MinimalAOSP
As it is confirmed from teh name that it is based on AOSP. Most of the features of the ORM are working without any issue.
Here are some features of teh MinimalAOSP:
Extended power menu
Navbar gestures
Dark and Black UI Theme
Color Accents
KNow more about the MinimalAOSP ROM for Moto G 2015 below.
Download: MinimalAOSP for Moto G5
Well, this is the list for best Android P custom ROMs for Moto G 2015. We hope these are the only ROM which is available for use. If you any other, please comment below and let us know, so that we can add it to the list.
Also check other Custom ROMs guides:
Best Custom ROMs for OnePlus 5
8 Best custom ROMs for Moto G5
Best Custom ROMs for Moto X Play 
Best Custom ROMs for OnePlus 5T (2018) 
Best custom ROMs for OnePlus One (2017) 
Best Android Oreo Custom ROMs for OnePlus 2
Did you like our Best Custom ROMs guides? Share your views via comments below.