Indian smartphone market is overcrowded with a number of Chinese players, especially Xiaomi, Oppo, and Vivo. Though the latter two have a greater presence in offline, Xiaomi still leads the market with major online and now budding offline presence. Going by the strategy of Xiaomi, many OEMs have tried their luck but none have succeeded yet. Recently, ASUS joined this bandwagon with their Zenfone Max Pro M1. And now Oppo is going to do the same with their new sub-brand Real me.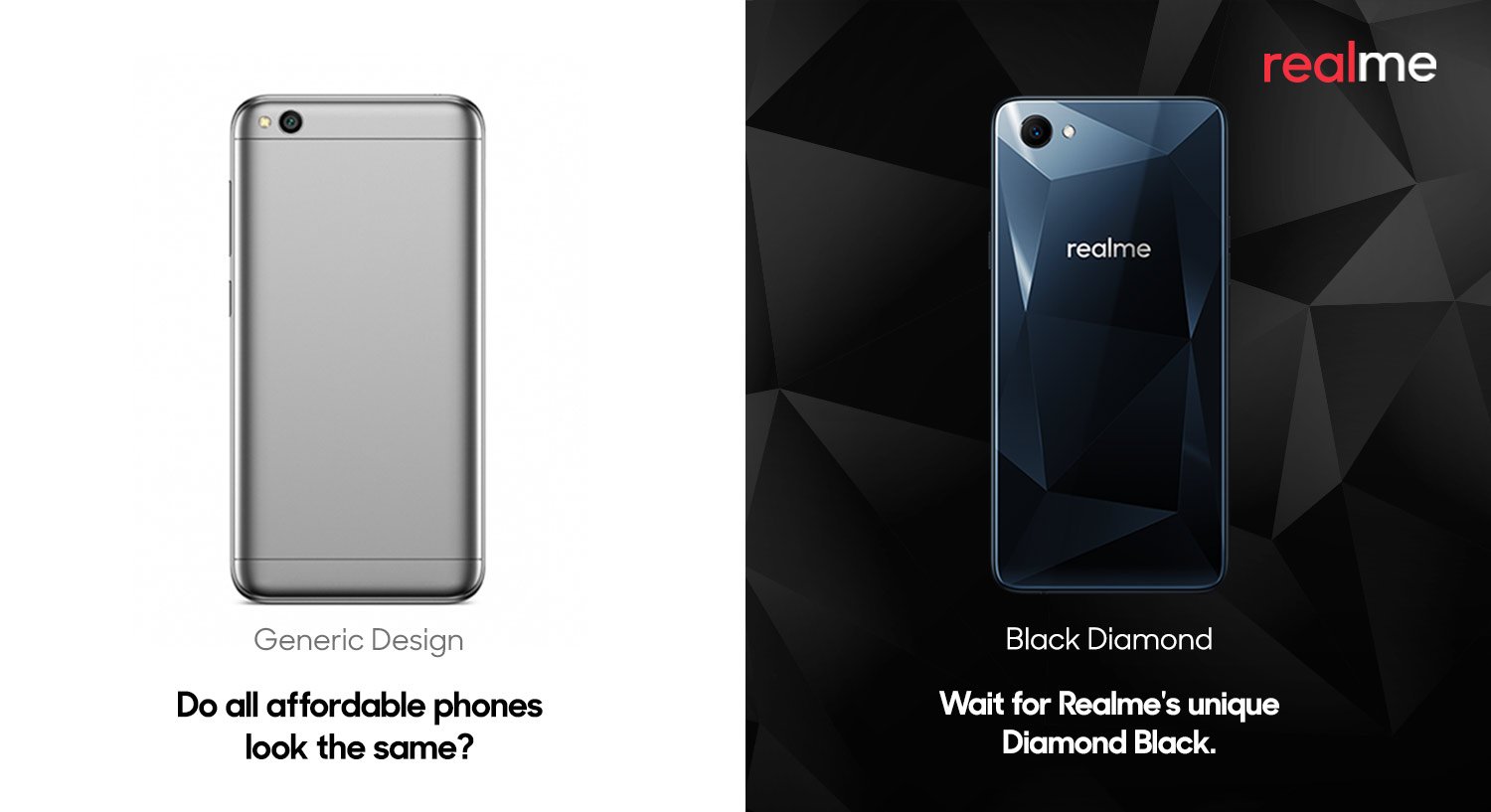 There's no much information available about this new sub-brand by Oppo. All we know is that their first device will be called Real me 1 and will be Amazon exclusive in India. The landing page on Amazon India says the device will be unveiled on May 15. Also, the design of the phone is compared with another phone which is likely a Redmi 5A (pictured above). This clearly means the phone will be a budget offering priced under INR 10,000.
Also, the page says these smartphones are designed especially for youth who are stylish and powerful. There's even a quote by the CEO of the brand saying they will satisfy the online consumers with "unique, exquisite, leading specs, cutting-edge technology and overall better quality".
What are your thoughts on Oppo's new strategy for India? Do let us know in the comment section below.