Google released the Pixel Live Wallpapers 2.1 version last week but the app is now no longer compatible with older Pixel phones. However, the new version of the Live Wallpapers app does not bring any changes to the interface. Now, the Pixel 6, 6 Pro, 7, and 7 Pro has got Live Bloom wallpapers.
The older Pixel users have reported that the new update appeared on the device, but the user was not able to update to the new version. The Play Store prompted a message "Couldn't install", further it stated that "this app isn't compatible with your device anymore, Contact the developers for more details".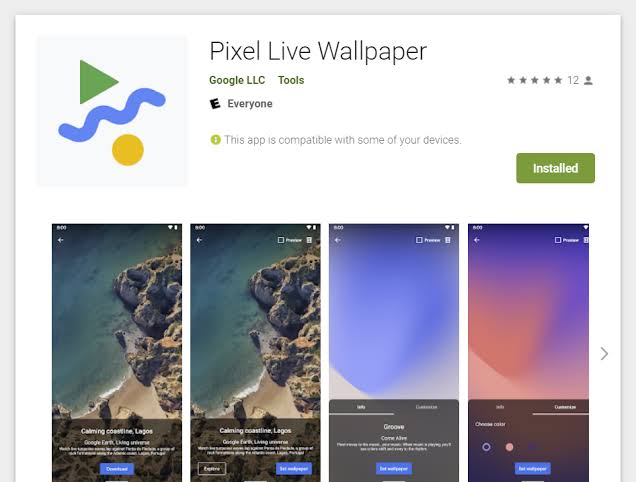 ALSO READ Download Google Pixel wallpapers for November 2022!
Eventually, the older Pixel users do not have to worry, as even the Pixel 4a hasn't lost its support yet. So, it could probably be an issue in the app itself. The Pixel device from 2020 will get as promised Android OS update until August 2023. However, Google has not made an official statement regarding the issue. But, we can expect a resolution from the company anytime soon.