A few days ago, Google rolled out the December 2022 Google Play System update. It brought over 11 new features to Android smartphones. The update even brought new Tiles for Wear OS watches. The Pixel feature drop also includes Live Bloom wallpapers. These wallpapers will change your Pixel screen to life with images that shift when your phone moves.
Must See: Google Pixel OTA updates would rollout faster
Andrew Zuckerman designs the Pixel Live Bloom wallpapers. He captions these images as Bloom, one by one, Grows together. It contains four pictures: A boat, an Orchid, Flamingo Flower, Maki Dahlia and Persian Buttercup. Each of these images can create twelve different backgrounds. These are similar to the Bloom wallpapers Google unveiled with the Pixel 6 series. The new wallpapers can be seen adjacent to Bloom wallpapers on Pixel 6 and Pixel 6 Pro. However, this time Google removes the blur effect in the images. Another difference lies in the dimensions of the movements of these wallpapers.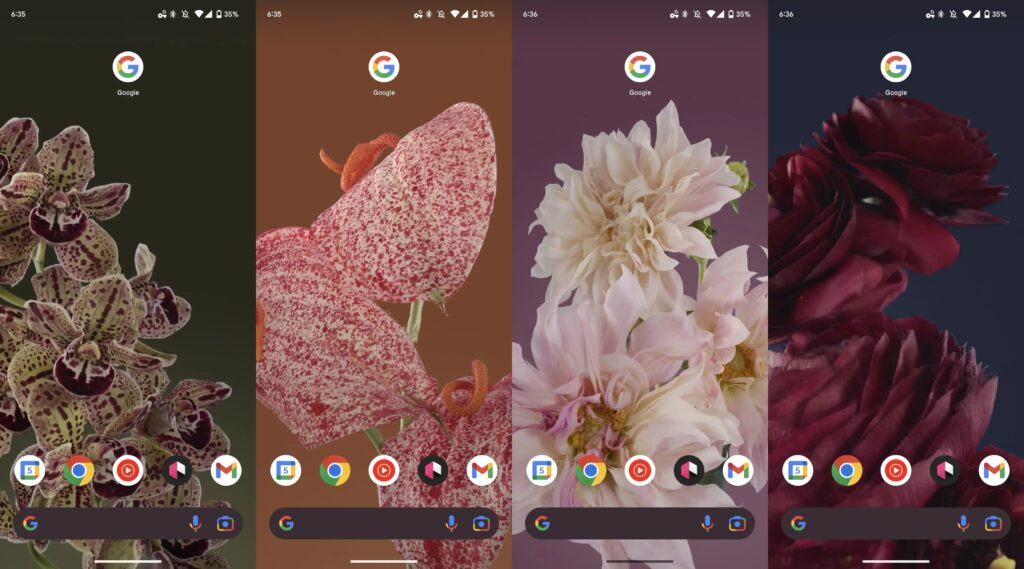 Must See: Pixel Smartphones start receiving a major December update with Feature Drops [OTA Download Links]
The new wallpapers are available with the Pixel Live Wallpaper app running on version 2.0 and above. These wallpapers are officially available only for both Pixel 6 series and Pixel 7 series smartphones. However, you can download the same live wallpapers on any Android device, or you can set the static wallpaper on any device from the link below:
Download Pixel Live Bloom Wallpapers
Static Pixel Bloom Wallpapers – Download from here
Pixel Live Bloom Wallpapers – Download from here
The app update is available for Pixel 4a, 4a 5G, 5a and 6a. However, the budget "A" series of Pixel smartphones do not receive these wallpapers. Only Feather wallpapers were available for the Pixel 7 series smartphones. In related news, Google has also rolled out the December 2022 update for its Pixel watch.