Xiaomi launched every expected smartphone last year but missed the Poco F2. The Poco series fans are left in the lurch without any information about the Poco F2. Xiaomi's top-brass is also pretending to be unaware of any information regarding Poco F2. However, we have got some information by a Twitter-based tech-enthusiast @_the_tech_guy that a trademark application is filed by Xiaomi for Poco F2.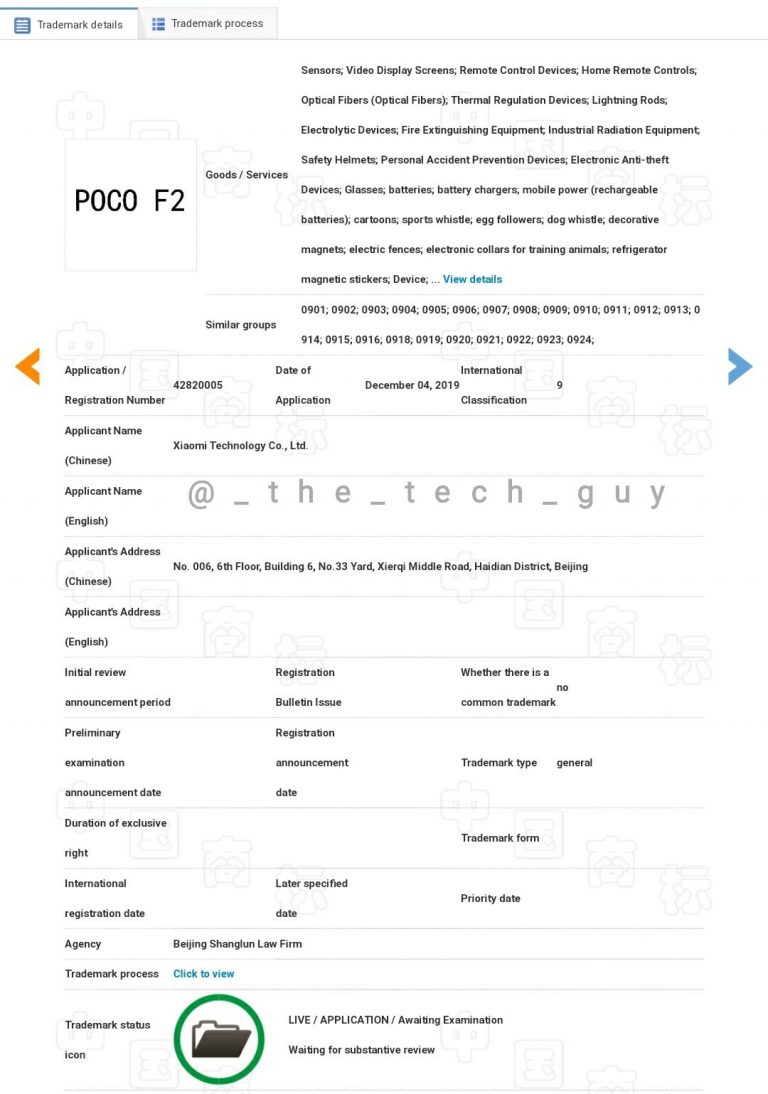 It is a sight of relief for the Poco fans as some concrete information is published about the Poco F2.
The trademark numbered 42820005 was filed by Xiaomi on December 4th, 2019. It is described as the device packing sensors, video display, Glasses, batteries, electric fences, and other components. There's no other information that is available as of now.
It is claimed that a similar trademark application was published before the launch Poco F1 in 2018.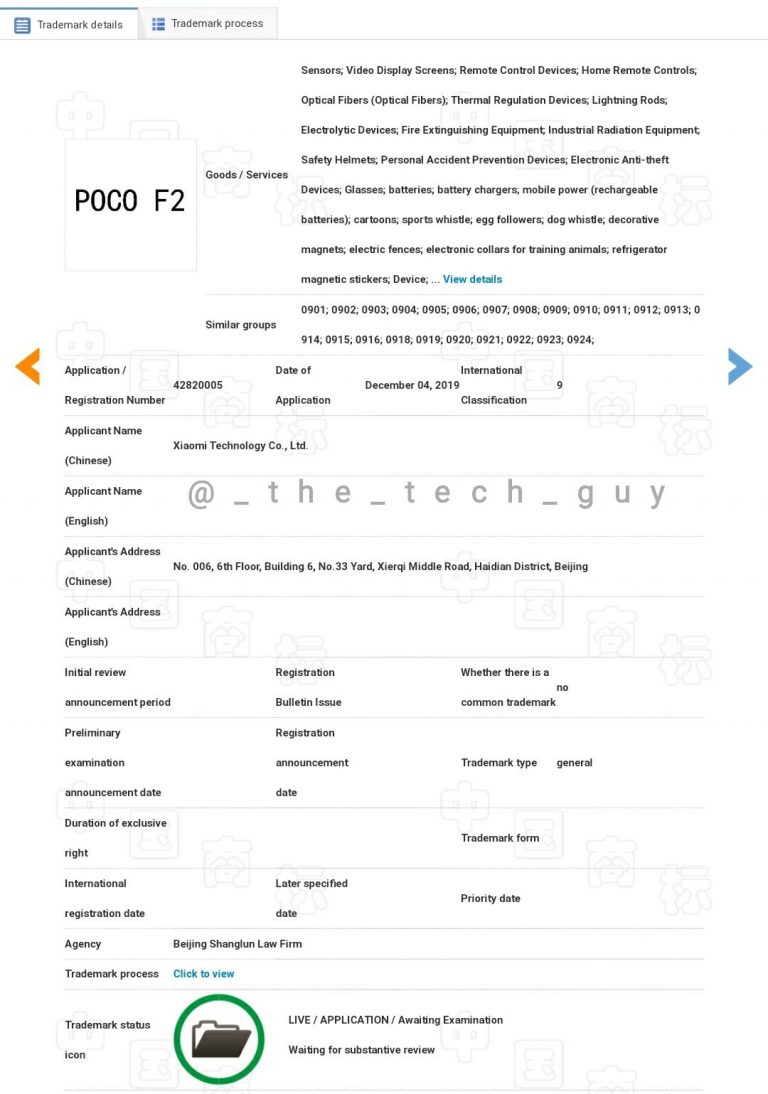 Rumored Poco F2 Specs
As per the recent reports and rumors, Poco F2 is expected to feature Qualcomm Snapdragon 855 chipset with 6GB RAM. It will attract the low-end flagship market for the under sub-30K price segment. It is expected to feature a 6.4-inch FHD+ OLED display with an in-display fingerprint sensor. There will be a high-end rear camera with the recently announced 64MP and 108MP image sensors.  Taking care of the above trademark registration date, the Poco F2 launch is expected in Q1, 2020.
The famous smartphone case maker – Spigen has even listed the POco F2 cases on its website.
(source)