Earlier Google's stock Android goodies are not for everyone. Apart from a handful of Pixel and Nexus devices, there are other few OEM's that favor the stock look over the custom UI. However, there is a secondary option for other non-Google devices to sport the now in-trend look.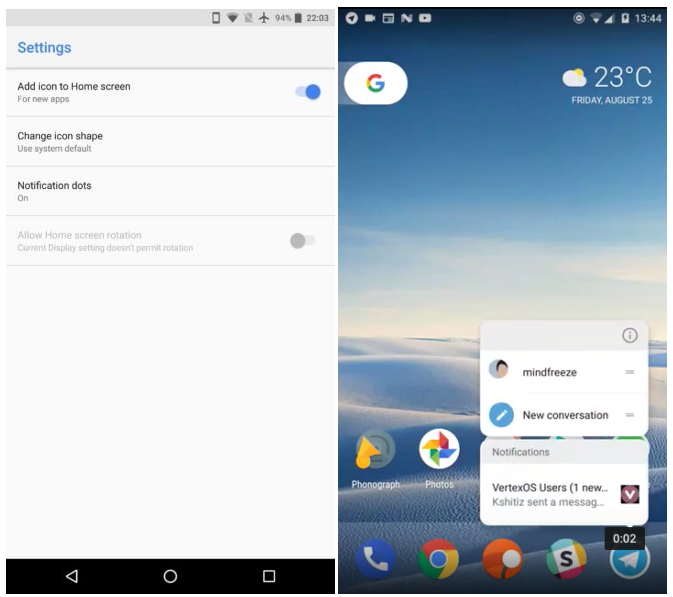 The Pixel Launcher (exclusive to Pixel devices) was recently ported to work on all devices. That brought the full Pixel launcher experience. And I personally haven't used any other launcher since. This was done by AmirZ and deleteScape's joint efforts. But, the ever-evolving world of Android has now seen Android 8.0 Oreo. Correspondingly, the ported Pixel Launcher has also been updated with the new features.
And man, Android Oreo look alone justifies installation. However, some features worthy of mention are the gesture to pull down notifications, Notification Dots, Circle Icons and more. Finally, here is a list of all features.
Pull down for notifications
Oreo theme backported to older OS versions with Pixel Blue accent colour
Notification dots backported to Marshmallow
Automatically prompts for notification access so you won't have to dig through settings menus
Fix Android 8 checks so Nexus devices can use all new features
Show icon shapes on Android 8 without developer settings enabled
Pressing the date widget opens the default calendar app
Keyboard properly closes when returning to the home screen from any app
Symmetrical hotseat
Filter Google Now Launcher from the apps list
Pinch to overview
Samsung Secure Folder compatibility
Backport of circle icons
Source: GitHub