Exploiting the open source nature of Android, developers have given us plenty of custom Android ROMs. These custom Android ROMs are popularly known as Android aftermarket firmwares. LineageOS, Resurrection Remix, AOSP Extended are some of the renowned and actively supported aftermarket firmware to name some. As such, POSP –  the Potato Open Sauce Project is gaining popularity nowadays due to its features and optimized builds. Here we'll be discussing more the POSP, its features supported devices and downloads.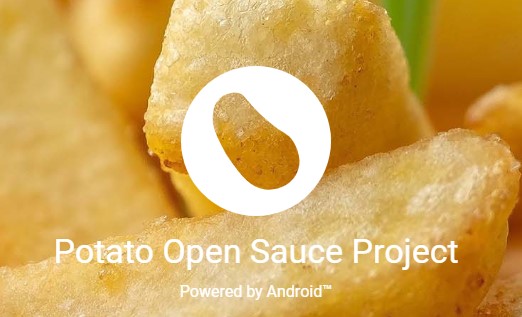 POSP, as mentioned above is an Android aftermarket firmware based on AOSP developed and maintained by a community of developers. The development is taking place at the POSP XDA thread. The latest release, POSP 2.3 based on Android Pie is available for the supported devices with new features and optimizations for a buttery smooth experience. Some of the new features which debut with the latest POSP 2.3 are:
POSP 2.3: What's New?
May security patch
android-9.0.0_r37
Introduced RGB accenter
Dark theme revamped
Add new Flatato base theme
Settings Search bar fixed on Dark/black theme
Oreo QS Panel
QS colors fixes
Update Lawnchair
Back to SoundPicker 1.0 (for older devices)
Fix notifications if less notification sound is enabled
Animate volume panel
Google sound search tile
Added Aggressive battery
Q style Battery icon
Toggle to disable Album art cover on Lockscreen
Added Lockscreen Album art filters
Toggle to hide Lockscreen items (clock & date)
Added clock styles (accent issue will be addressed in the next update)
POSP logo on the status bar
Swipe to screenshot improvements
Lock screen weather improvements
Toggle to disable any sim slot
Added Uptime with deep sleep info
Moved IMEI info in SIM status
Improved Ambient ticker layout
As you can see, the POSP offers a plethora of features and customisations not available on Stock Android Pie. The developers behind POSP have ported some of the upcoming features on Android Q to the POSP 2.3 as well. If you find the POSP to be interesting and would like to try it on your device, check the list of supported devices below.
POSP Supported Device and Downloads
Read More: How to enable RCS Messaging (Rich Communication Service) on supported Samsung devices
As you can see only a few devices have POSP support. Nonetheless, we can expect the list to evolve over the course of time including more devices from different manufacturers. If your device is listed above, then you should give the ROM a try. The installation procedure is similar or as it is – you need an unlocked bootloader cum custom recovery such as TWRP installed on your device. Then, download the respective files from the above link and flash the ROM via TWRP. Note that, Google Apps and services are not included on the POSP base. In case if you'd like to have Google and Google Play Services, don't forget to flash GApps zip.
That being said, do let us know your experience with the POSP down in the comment sections.