Playerunknown Battleground reaches the 100 Million installs mark. PUBG starts the new trend of battle games, in which many other developers try their luck. But these games don't decrease the popularity of PUBG. Although Fornite is giving though competition to PUBG.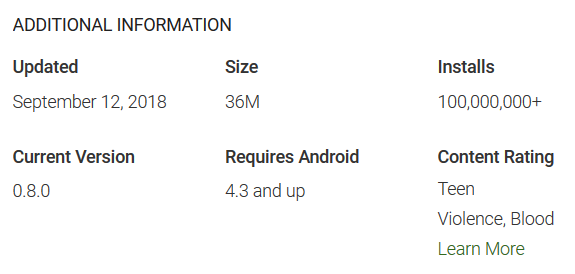 Moreover, Playstore doesn't count the installs from China where the PUBG is very popular. So this means the actual installs of the game are much more than 100 Million.  The company Tencent which develops the PUBG game update its game with new maps and weapons. That's the main reason for its popularity.
Recently, Tencent has recently launched its PUBG lite app which is limited to the Philippines. The company has also included new features like arcade mode, new weapons, a portable closet, etc. Now developers have to add more features and maps to compete with other games. Let's see when the PUBG reaches 500 Million installs and downloads.