In November 2016, Qualcomm announced Quick Charge 4.0 alongside Snapdragon 835 SoC at the Snapdragon Technology Summit, New York. While there are no known-devices that currently support Quick Charge 4.0, Qualcomm has just announced Quick Charge 4.0+ that supersedes the previous version.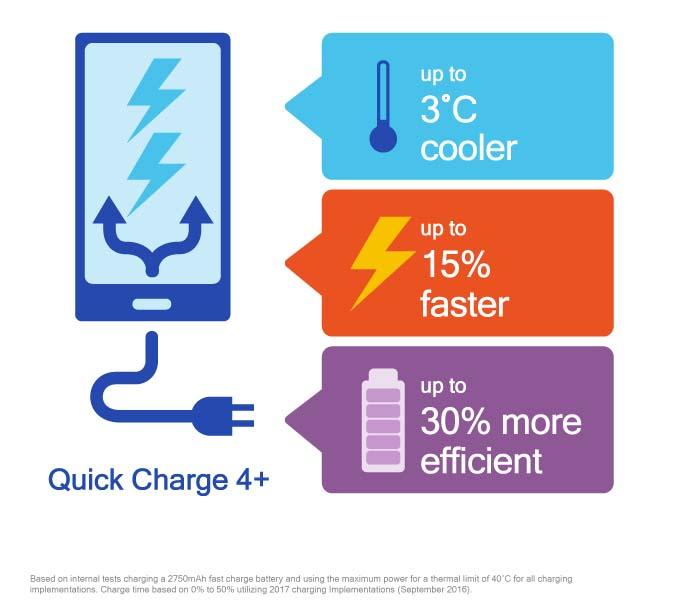 Qualcomm explained that QC 4.0+ is equipped with some additional features over its predecessor. The company further added that its latest fast-charging technology has three major improvements i.e. Dual Charge technology, Intelligent Thermal Balancing, and other Advanced Safety Features.
Quick Charge 4.0+ supports 'Dual Charge' feature which divides the charge current across two power management ICs resulting in lower thermal dissipation and thereby reduces charge time up to 15%. QC 4.0+ is capable of giving 50 percent of charge in just 15 minutes of time.
Qualcomm has added 'Intelligent Thermal Balancing' feature that automatically moves the electric current through the coolest path, thereby eliminating potential hot spots.
Furthermore, QC 4.0+ brings some new safety features that monitor both the device case and connector temperature levels simultaneously. These safety features protect your device from overheating and short-circuit.