Qualcomm is working on a sub-premium mobile platform for smartphones. Frequently, Snapdragon's new mobile platform has been listed on Geebench. The new chipset has a 'QUALCOMM Taro for arm64' model ID. Eventually, the test was run on Geekbench 5.5.1 for Android AArch64. As a result, the Snapdragon 7475 scored 1232 points on a Single-Core Score. On the other hand, it scored 4095 points in the Multi-Core Score.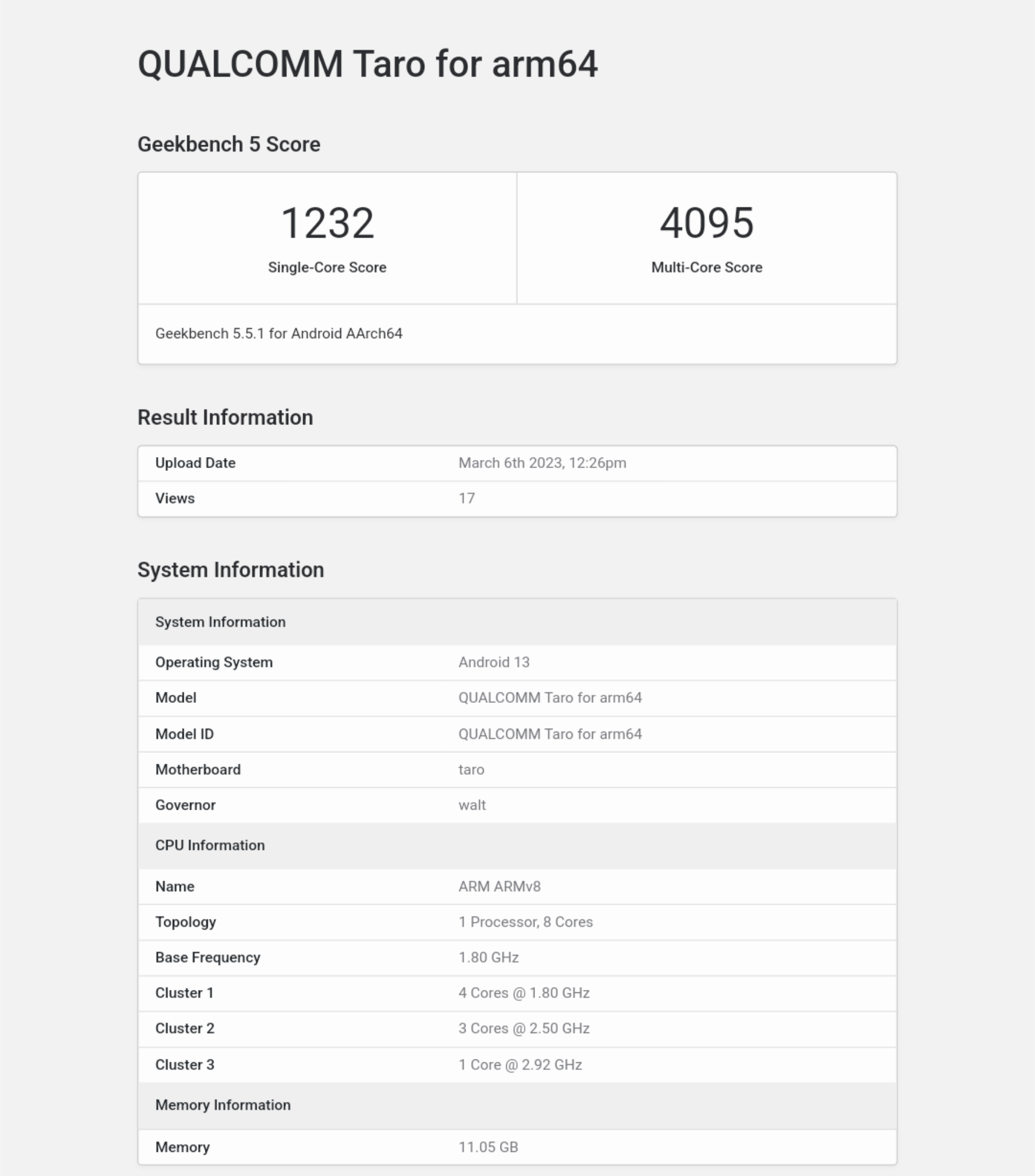 MAKE SURE TO READ: Nothing, Motorola, Vivo, Oppo and other OEMs to get Snapdragon Satellite Technology
The mobile platform has a base frequency of 1.80 GHz. Moreover, four cores are clocked at 1.80 GHz. Three cores are clocked at 2.50 GHz and 1 core is clocked at 2.92 GHz. Additionally, it does have Adreno 725 GPU. The new processor seems to be a competitor of the flagship Snapdragon 870 5G processor.
The Geekbench record was based on a smartphone running on Android 13 and 12 GB of RAM. Certainly, there are significant improvements in GPU and Multi-Core scores. The chipset is expected to be announced this month. Also, it is reported that the processor will be based on underclocked Snapdragon 8+ Gen 1 chipset.