Most people out there want to separate their work life from their personal life, For those users, Realme had introduced the System Cloner application with the Realme UI 2.0. What the app does is that it will create an entirely new profile. You can't access files of the other profile and can secure it by turning on fingerprint authentication. It will also help if you have kids out there. That is, you can turn on the cloner to create a second space and hand over the phone to kids. So they can't access our chat applications and send funny messages.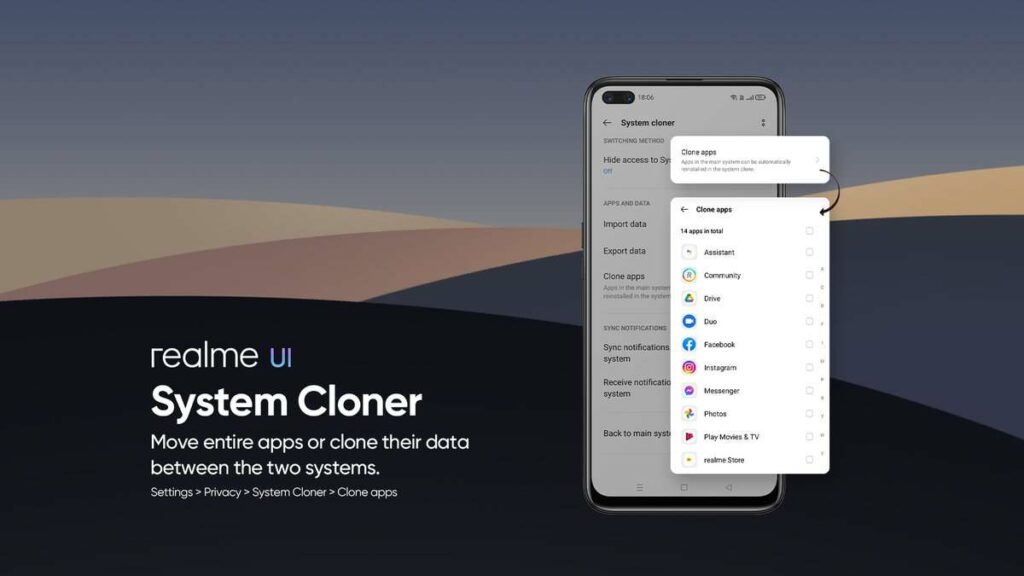 Note: Please remember that this is an update tracker article and will be revised with the System Cloner app updates. 
Download System Cloner
[October 21, 2021]: Version v12.0.11
Realme has started rolling out a new update for its System Cloner app. The new update comes with the build number v12.0.11 and is live for global users. According to the brand, the app will be compatible with any device running on Realme UI 2.0 & ColorOS 11, which is based on Android 11. The app is not compatible with Chinese users. The app brings some bug fixes in the new update. You can download the app by clicking on the link below.
Download System Cloner v12.0.11
We will continuously update this tracker when any future updates roll out to the application. So, don't forget to bookmark this page if you're a user of a Realme smartphone.