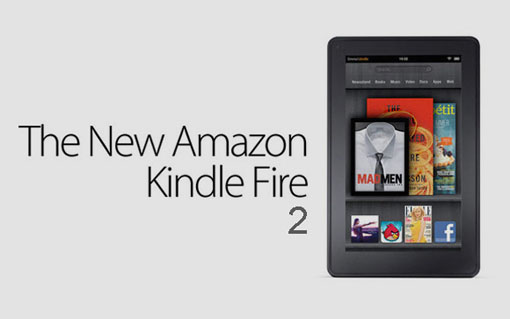 As we recently informed you about Kindle Fire 2 and how Amazon is selling Kindle Fire at $150 to deplete their stocks. Again today there's report confirming Kindle Fire 2 and its also pointing its launch on July 31, which will reportedly be also a 7-inch device. There's much less discussion about Kindle Fire 2 so we don't believe it.
But these days lot of people are talking about Nexus 7 tablet which is expected to be announced at Google IO. Google has jumped into Tablet market to gain some space in the market (product wise). Google also competing their upcoming Nexus tablet with Kindle Fire by making its price reasonable to Kindle Fire's $199 according to report.
CNET claims that the Kindle Fire 2 will add a camera and physical volume buttons, two things users complained about with the first model. According to Digitimes Kindle Fire 2 would have 1,280-by-800 resolution.
We have to wait more to hear from Amazon about it officially.