The once concept product does become a regular consumer product in near future. The proof is right here amidst us – bezel-less smartphones and under display fingerprint sensor. Followed by that we have fordable displays which have been showcased by many tech giants like Samsung, LG, and Lenovo. But still, they didn't come to fruition as an end consumer product. Now, among all these, Samsung Display files a new patent for an expandable display.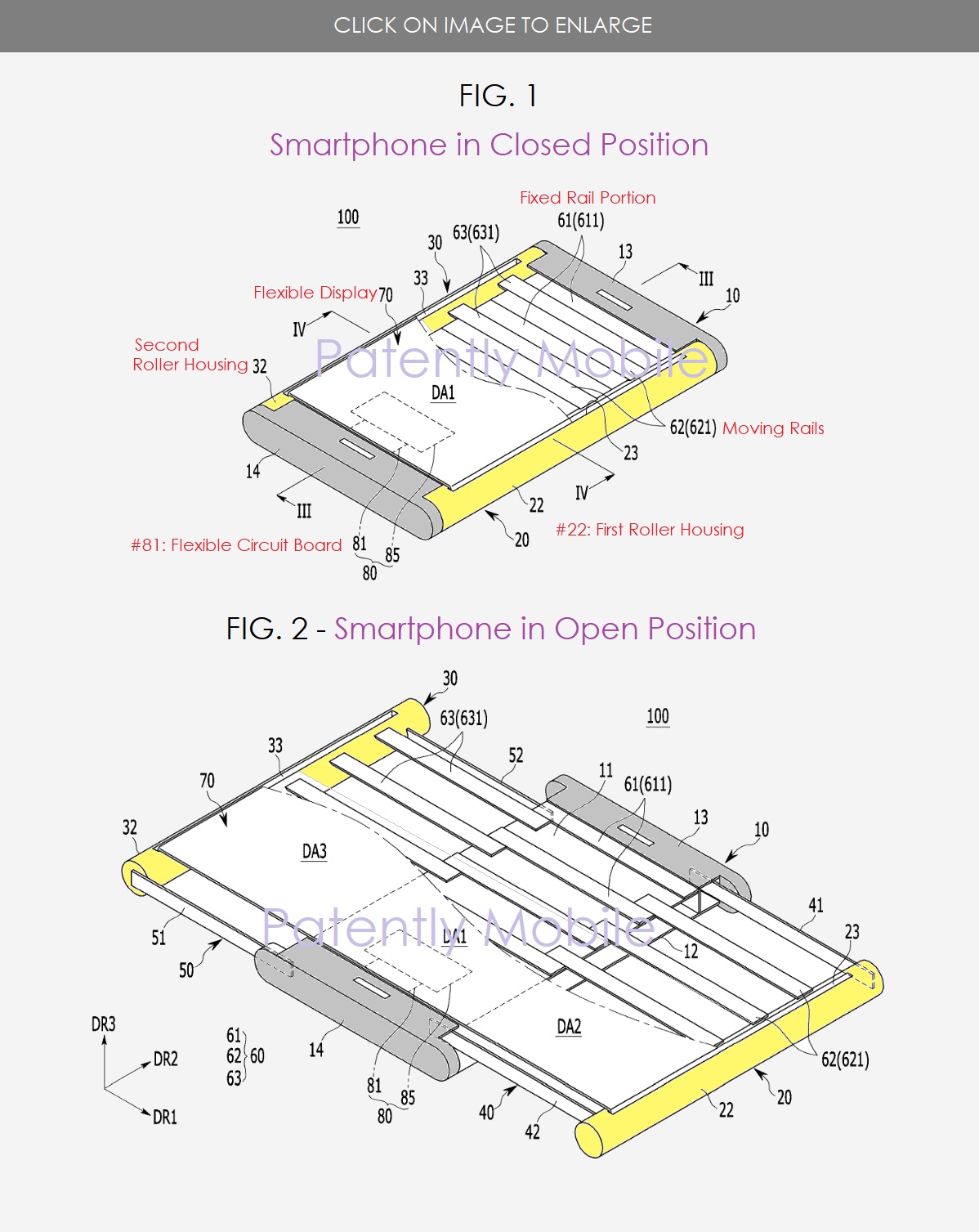 As you can see from the above image, the end product will look like a regular smartphone. It will have two movable rails on either side of the display. Pulling those rails will expand the display and thus users will able to enjoy a widescreen experience. Thus, the smartphone can be turned into a tablet for an immersive media experience.
To be honest, this concept and patent look like a gimmick as of now. But, that was also the case with bezel-less displays and under screen fingerprint sensor a few years back. So, only time will tell whether such a product will go into production for end consumers. Until then, express your thoughts on this expandable display patent by Samsung Display in the comment section below.