Samsung Foldable Device prototype which was already snapped at the CES 2012. It is again ready for display at the MWC 2017 event in Barcelona. This year Samsung seems to be launching lot of new products.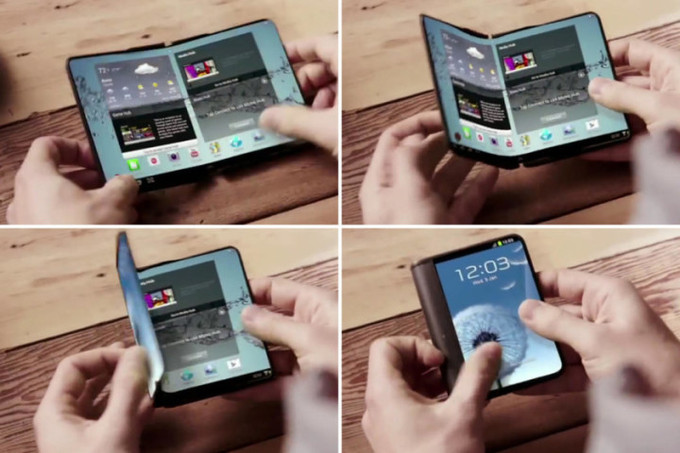 Talking about the foldable device, the prototype will be presented alongside a folder panel in a private exhibition room that could only be accessed by select individuals and clients as published in ETNews.
It is not going to be public any soon but Samsung is gaining insights from different people by showcasing such devices at major tech events. Not alone the flexible smartphone but some other foldable gadgets are also expected to hit the show.
Samsung is coming with the Galaxy Tab 3S as we have already received its video teasers and many other rumors. Lot more goodies are coming at MWC 2017.