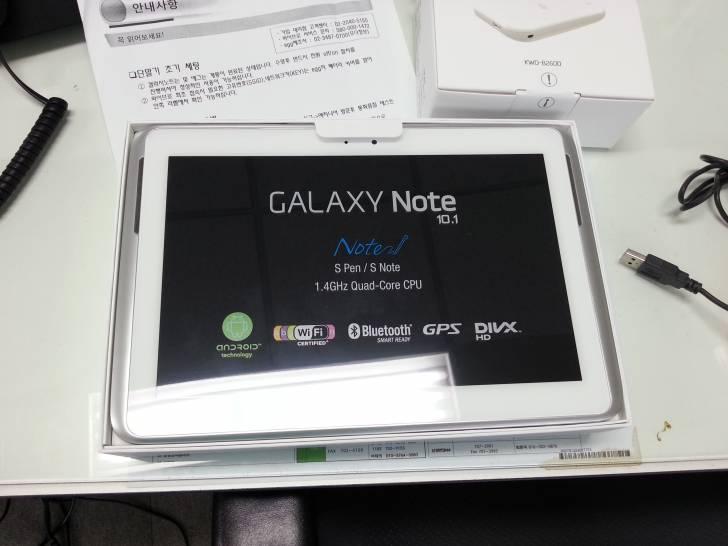 Today unreleased Samsung Galaxy Note 10.1 gets unboxed. The device itself is not the least bit new to us, but there were a few things we still had questions about. Final Specifications of Galaxy Note 10.1 like below.
1.4Ghz Quad Core Exynos 4412(The same as Galaxy SIII)
2GB RAM
Internal memory : 16GB, support micro SD slot
10.1 inch PLS display
1280 x 800 resolution
5MP rear camare, 1.9MP front camera
1080p video recording
7000mAh bettery
HSPA+ / Wi-Fi a/b/g/n
Bluetooth, GPS,
ICS
and specs could be different in different countries.
Industry rumors have the Galaxy Note 10.1 slated for an August 15th launch, and now with the last of the specs confirmed all that's left to do is watch the calendar days fall away until an official launch.
Source: BravePost