As the launch date is nearing so the pace of leaks and rumors have increased. Today, we have got to know that an insider has shared a picture of Galaxy Note 8. The picture was depicted as a protected glass cover for the Galaxy Note 8. The glass cover you can see in the image below has been leaked via Vimax.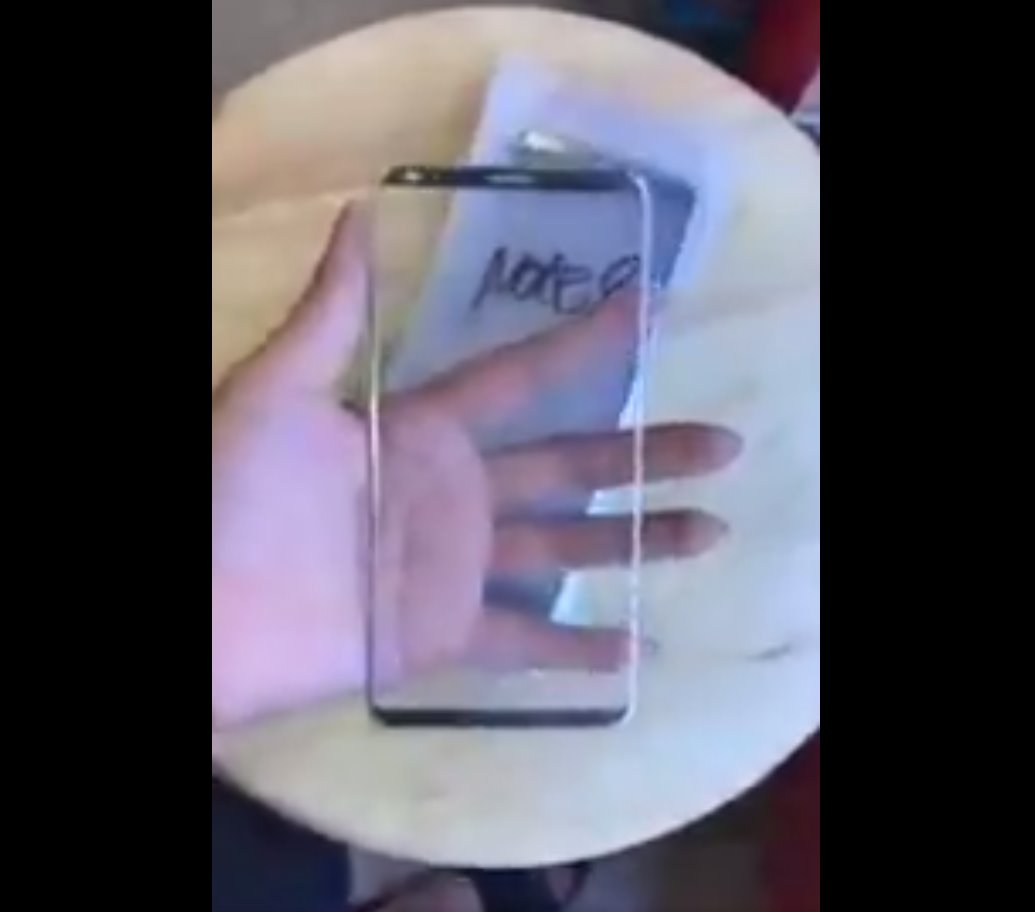 The Samsung's phablet will be featuring a new Infinity Display panel. This display panel will be larger to that of Galaxy S8 and Galaxy S8 Plus. The aspect ratio of the flagship's screen will be 18:5:9.
Well, for those who don;t know what is infinity display. It is a display which is developed by Samsung to give a smooth, uninterrupted surface that flows seamlessly over the edges with confined bezels.
The recent rumors have indicated that the flagship will be 162.4 x 74.5 x 8.5 mm in size. The thickness will be 9.5mm due to the camera bump. Galaxy Note 8's primary imaging system is said to be of two sensor variety. The lens is manufactured by the Samsung Opto-Electronics is of 13MP and arranged in a horizontal manner.
The model should accompany dual LED flash, placed to its right. It is separated from the rear mounted fingerprint reader. The company's next flagship will likely feature a conventional scanner due to some technical issues.
Samsung's Galaxy Note 8 will have a screen of 6.3-inch and to be powered by Snapdragon 835. The Exynos 8895 variant will also be available on the Note 8 in different markets. It also has 6GB RAM and a battery backup of 3300mAh. This was lower compared to the Galaxy S8 Plus.
The cost of the phablet might be $1100 once it is released and is expected to unveil in late summer.