Samsung Galaxy S8 Exynos 8895 and Snapdragon 835 both has hit the shelves over Geekbench. After many image leaks we have got some some specs throttling against each other with different chipsets.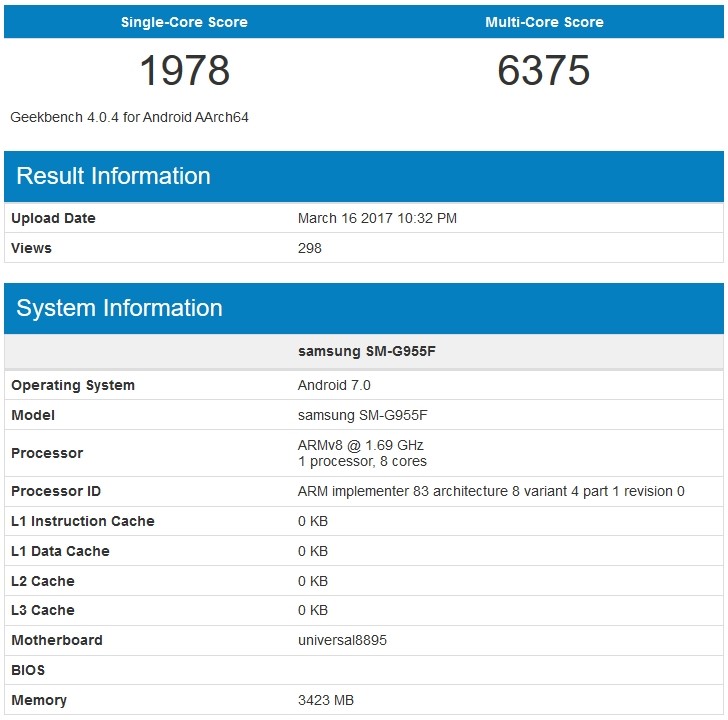 The listing has originated from SM-G955F handset, which is the S8 Plus model of the new upcoming flagship. The headline about the benchmark is that Samsung Galaxy S8+ with the Exynos 8895 has beaten the Snapdragon 835 in the benchmark.
The test which was done on March 16th shows that Snapdragon 835 has managed to get 1929 points in single-threaded tests and 6084 under multi-core loads. While the Exynos 8895 outscored the Qualcomm by scoring 1978 and 6375 points in the single and multi core tests.
As far as the specs are confirmed then Geekbench has reported 4GB of RAM on the units. It seems that 6GB version would be China exclusive.
More on Samsung Galaxy S8 can be found here.