Here is a new update regarding Samsung Galaxy S7 & S7 Edge. Korean giant has manage to sell about 55 million units of it's flagship smartphone.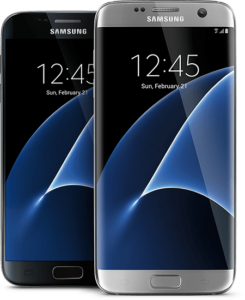 In the beginning this target was looking a bit impossible but then, since the beginning of this year the sales started going up. A report by strategy analytics reveals this.
In the first quarter of 2017, there was sale of about 7.2 million units of Galaxy S7 and S7 Edge.
When we take on an overall basis, Samsung sold about 92.8 million units of which 80 million were smartphones. Thus, on the basis of such numbers Samsung has captured about 23% of the smartphone market share. Galaxy S7 and S7 Edge both have 4 GB RAM and are available in two variants of 32GB & 64GB. S7 has a 5.1 inch display screen and S7 Edge has a 5.5 inch HD super emoled screen.
Both devices run on Android 7.0 Nougat. But when it comes to battery S7 has 3,000 mAH and S7 Edge has a bit more powerful 3,600 mAH. Along with the quick charge option, users here also get the option of wireless charging.
So, overall its actually a pretty device.