Just a couple of months after the beta version, Samsung Internet 19.0 stable is here with all new privacy features and enhancements. The new version aims to fully protect users' data and privacy while offering a smooth browsing experience. Tracking information is not available with a single tap on the lock icon present in the address bar, a better private browsing experience and support for the Add-ons in the Secret Mode are part of the latest package.Samsung Internet 19 stable finally rolls out with new privacy features
Must See: Samsung Internet 17.0 is rolling out with convenience features
Samsung Internet 19 stable Features
Samsung Internet V19.0 is upgraded to the Chromium M102 base which will further boost the experience and even strengthen the security. However, the new features will be a step ahead in maintaining the security of the overall browser.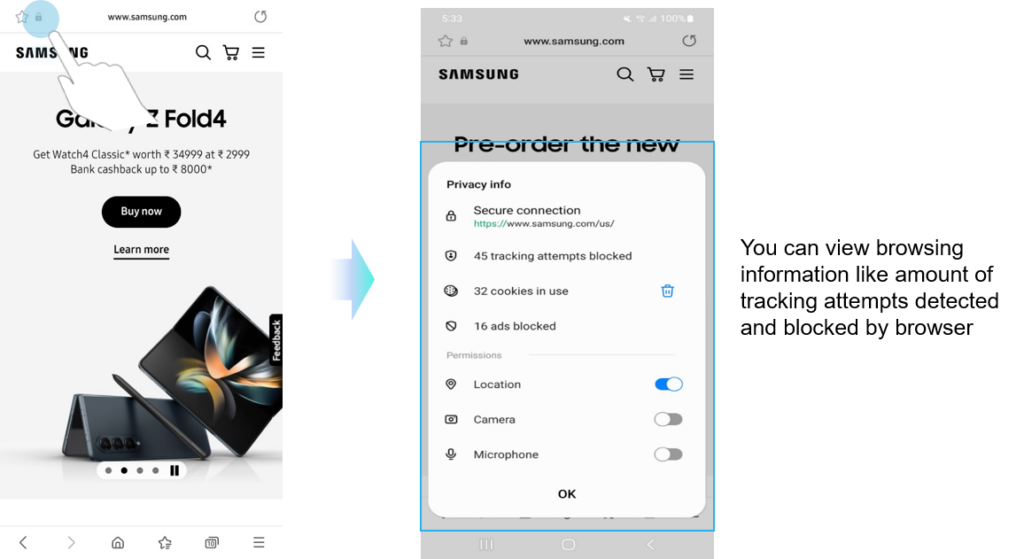 A better Secret Mode awaits the user on the latest Samsung Internet version. Samsung has added the ability to enjoy the add-ons in the secret mode for a better and more personalized browsing experience.
It improves on the Smart Anti-Tracking functionality that was introduced to the Samsung Internet 18.0. The AI feature is now more powerful in securing the data and privacy of users by blocking fraudulent and malicious websites.
Better privacy control with the easily accessible lock icon that is present on the address bar. It brings the ability to see the permissions and tracking data of any particular website and webpage.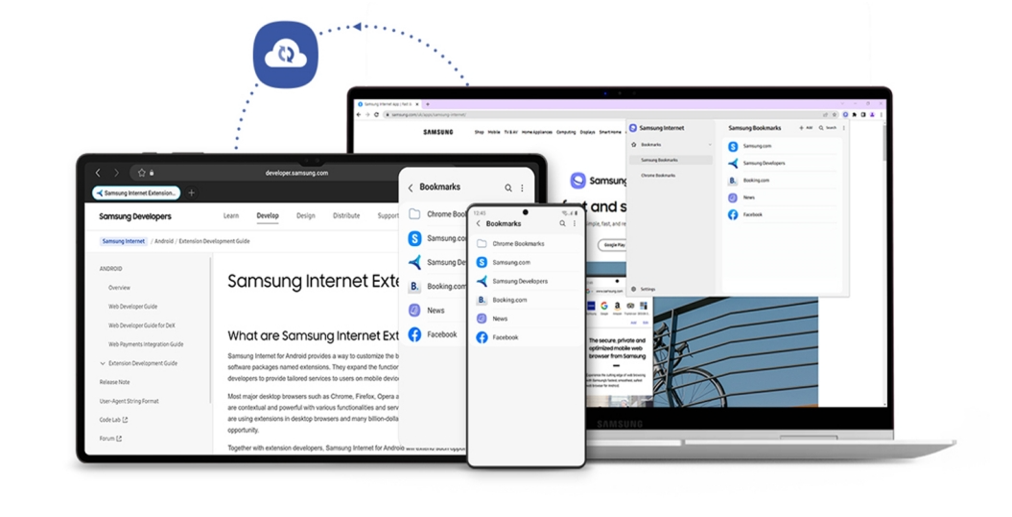 It even introduces the feature to sync bookmarks between the PC Chrome browser and Samsung Internet on the browser using a Chrome extension.
Download Samsung Internet V19
The Samsung Internet V19 is now available via the Galaxy Store or via the ApkMirror. If interested to sideload the APK, then you can do so by heading to our Samsung Internet update tracker.