Samsung Galaxy S7 and Galaxy S7 Edge has received a Secure Folder App as like of the Note 7 from Samsung. It helps to let you safeguard your private data Secure Folder app is now up for downloading from the Galaxy Store.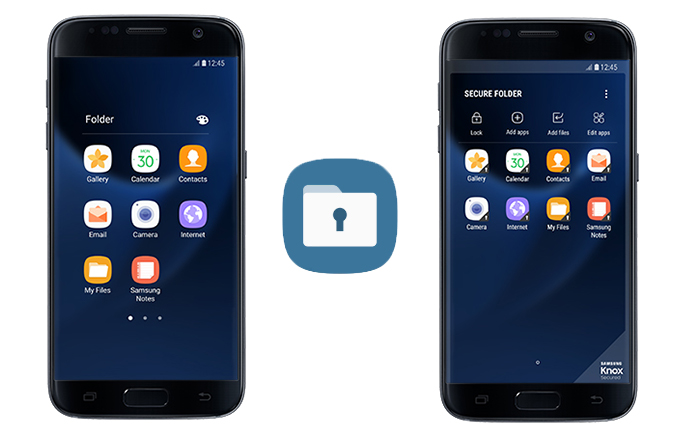 In Secure Folder you can store different kind of files and documents. You can save documents, images, and even apps in there to keep them safe. It works on sandboxing the things separate with the help of KNOX, Samsung's enterprise-grade security option, to create this private, encrypted space. It is very easy to setup the app on your device.
Samsung confirmed about the Secure Folder last year when Nougat Beta program was running. They promised to make it available for S7 users once Nougat rollout completes. You can have a look at its Trailer:
It will secure the documents once you start utilising it. It will open the secured items once your fingerprint, PIN or other means of security will match. It further allows you to customise the icon of your folder or you can even hide it in the Quick Panel.
Samsung is also planning to rollout it on other devices after the successful completion on Galaxy S7 device.