It is challenging to design an app for a device with a bigger screen. Doing it for a folding screen might be even challenging. Samsung, as a smartphone manufacturer, is doing its best to make these folding devices feel relevant. Still, apps on these devices require more attention. One such app is the Samsung Music, as the app is somewhat stock to what we have on "non-folding" Samsung devices. And now, Samsung Music receives an update with multi-pane UI for foldable phones.
With the new update, Samsung Music can take advantage of the large foldable screens on the Galaxy Z Fold lineup. The update (v16.2.26) introduces Samsung's new multi-column view. Multi-column view lets the user quickly access the "now playing" playlist. The update puts the list on the left side of the screen.
Samsung Music multi-pane UI update
Earlier the playback screen of the Samsung Music app took the entire screen real-estate of the device, and to be honest, it wasn't a great look either. This new design makes the app look different from a mobile version. Samsung also seems to extend this design principle to other apps. Otherwise, these folding devices won't make any sense.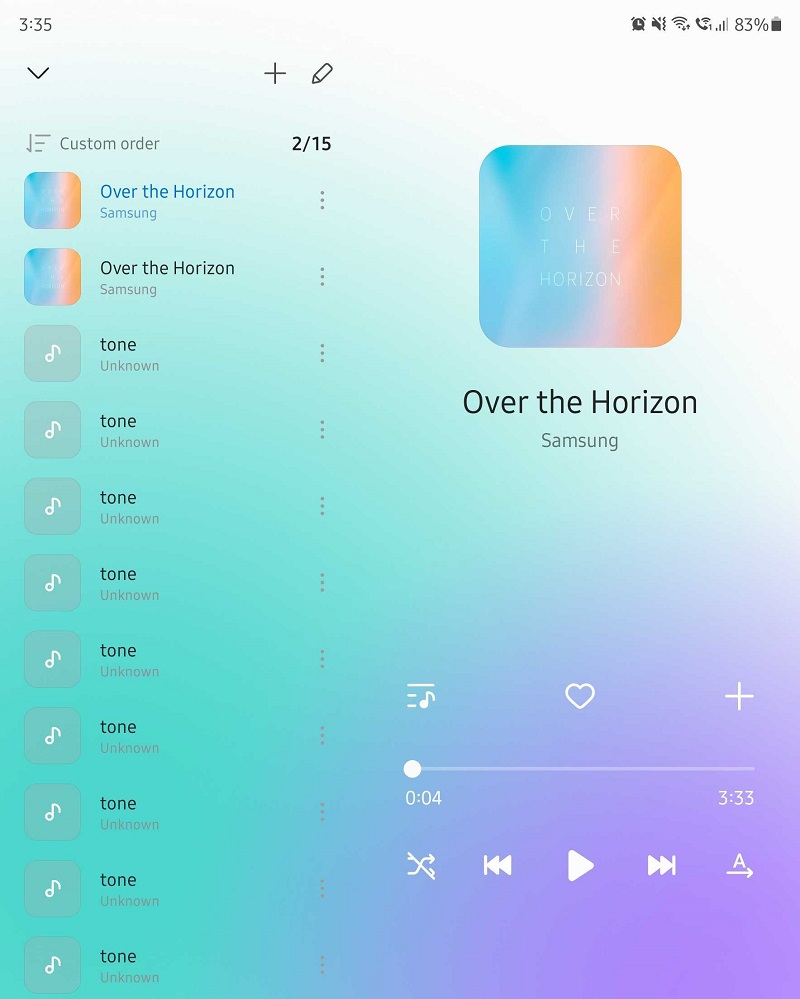 Samsung has also tweaked other features of the app, like the Sleep timer. When the timer reaches the end, the music playback will fade out instead of stopping at once. Also, the update has added a storage permission prompt when the user exports or imports playlist backup files on devices running Android 11 or later. 
If you own a foldable Samsung device, you can download the updated version of Samsung Music from the Galaxy Store. As we discussed, Samsung is now redesigning other Samsung apps to maximize usage of the folding display of their flagship line of devices. This way, the Korean giant will be able to garden more users into their premium segment.