As the name implies, Samsung One Hand Operation+ is a platform that allows you to control your Galaxy device with just one hand. After enabling the feature, you can easily control your phone/tab with thumb gestures. When the feature is set, a thin gesture handle is added to both sides of the screen. In the latest development, the app is receiving a new update that will bring some changes to the user experience. Also, you can download this latest version via the link provided at the end of the page.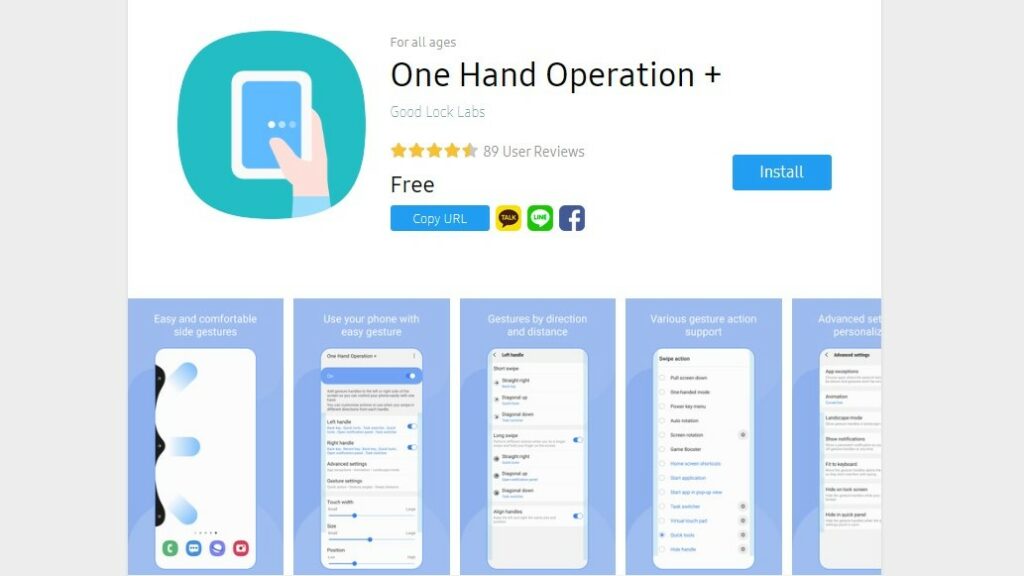 The latest update for the Samsung One Hand Operation+ is rolling out across the globe with firmware version v5.5.25.0. However, it needs to meet a single requirement i.e; your Galaxy phone should run Android 7.0 or higher Android operating system.
As for changes, the main highlight of the update is that the version comes with OneUI 5.0 support. This implies, that the build is fully functioning with devices operating on Android 13. FYI, this makes it the first app to get ready for the upcoming skin iteration. In addition, it improves the "Widget popup" feature to ensure that the user gets the desired response. Moreover, the build resolves multiple bugs and brings stability improvements as well.
What's New?
Support OneUI 5.0. (Android13)
Improve the "Widget popup" feature.
Bug fixes and stability improvements.
Version v5.5.25.0 is available to download via the Galaxy Play Store. Alternatively, you can tap on the button below and download the APK file for the same