Samsung patents the expandable display with KIPO (Korean Intellectual Property Office). It was approved at the end of May 2019 and published on 24th June 2019. It is said that the Expandable Display will be embedded in Samsung's 2020 Flagship device i.e. Galaxy S11. It's important to tell you that next month Samsung is going to launch its flagship Galaxy Note 10.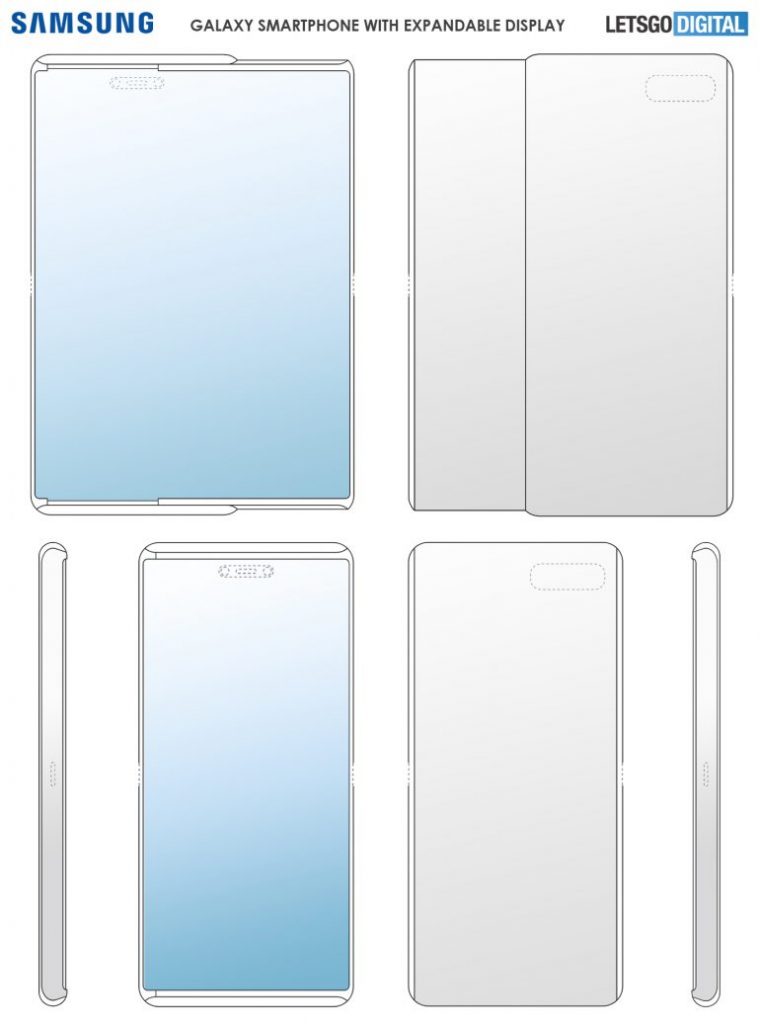 Coming back to the Patent, it includes 14 sketches in which a modern smartphone is seen with edge display from Samsung. In the sketches, the display of the phone from the right side can be extended up to 50 %. The primary camera of the phone is placed at the back on the top right corner. The front camera is placed in the punch hole display as like of Galaxy S10.
Samsung Electronic's President & CEO, DJ Koh, admitted during a meeting in South Korea that Galaxy Fold's display issues were embarrassing for us. But it will not cause Samsung to be reluctant to introduce new innovative mobile products.
Also Read: Samsung Galaxy Note 10, Galaxy Note 10+ clears FCC, images available
The Samsung Galaxy unpacked event will take place on August 7th, 2019 in New York where Galaxy Note 10 will be launched. According to the leaks and renders, Note 10 might feature S-pen with a built-in camera. For confirmation, we have to wait a bit.