As technology advances at an astounding rate, smartphone makers are always striving to provide their users with the greatest software experience possible. Due to the affordable prices and broad feature sets of its products, Samsung, one of the top manufacturers in the smartphone industry, has seen a major increase in popularity. To keep its mobile devices up to date with the most recent iterations of the Android OS and UI skins, Samsung has been providing updates on a regular basis. Here is the list of Samsung Phones getting Android 14 updates.
Customers at Samsung are interested in finding out which devices will work with the next One UI 6 version, which is based on Android 14, as both are generating a lot of hype. Similar to how it was for our last list of Samsung phones receiving Android 13, the list for Android 14 is displayed below. You can also check out the Samsung devices that are anticipated to receive the One UI 6 based on Android 14 upgrade by visiting the projected list of Samsung products.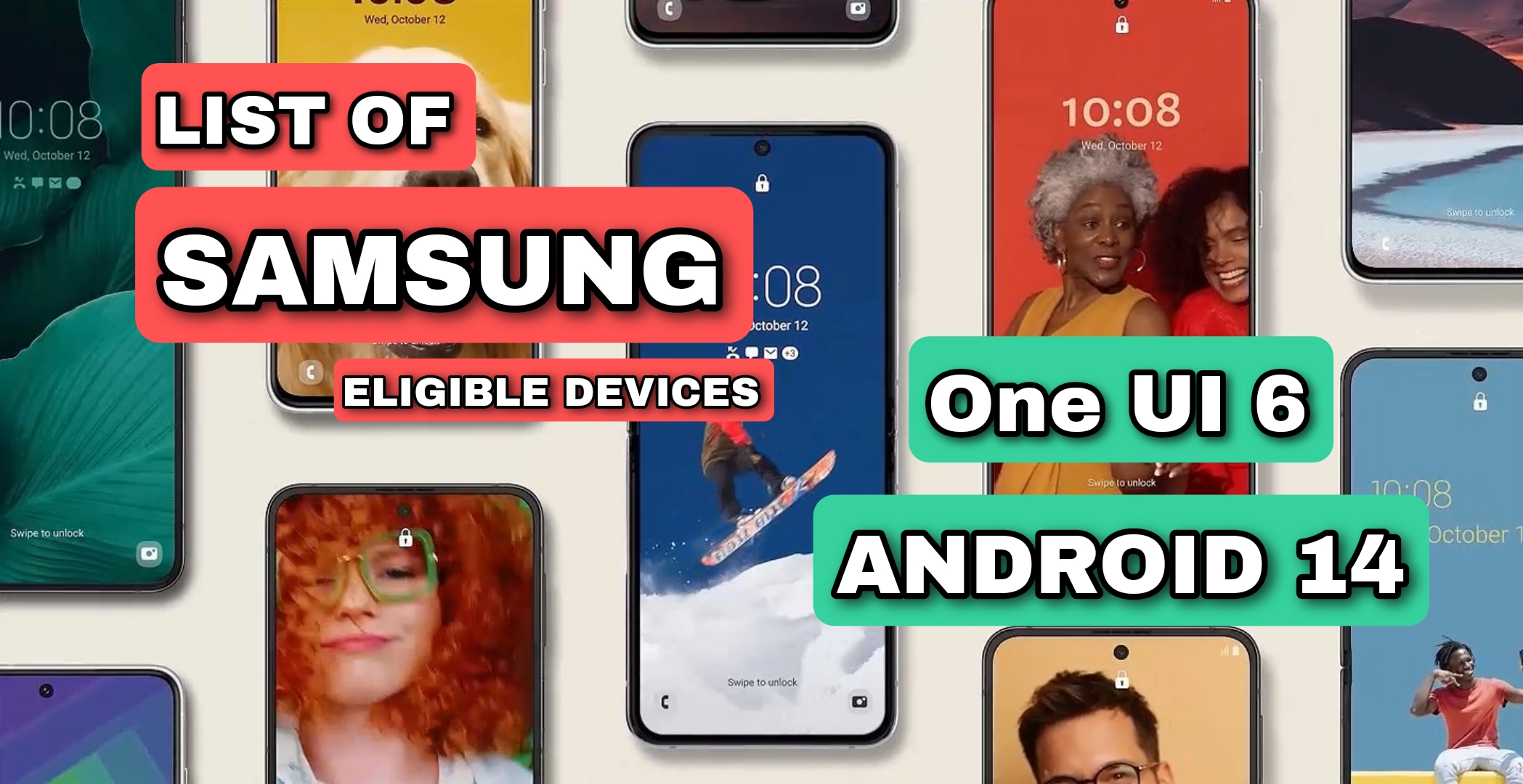 MAKE SURE TO READ: List of Xiaomi Phones getting Android 14 Update (Expected)
List of Samsung phones getting Android 14 update via One UI 6.0: It is commonly known that Samsung provides a broad variety of smartphones, including both affordable and costly versions. The following list of Samsung smartphones includes those that are most likely to receive the One UI 6 update based on the Android 14 upgrade, despite the fact that the official list of handsets to receive the update has not yet been made public.
List of Samsung Phones getting Android 14 update
Galaxy S Series
Galaxy S23 Ultra
Galaxy S23+
Galaxy S23
Galaxy S22 Ultra
Galaxy S22+
Galaxy S22
Galaxy S21 FE
Galaxy S21 Ultra
Galaxy S21+
Galaxy S21
Galaxy Z Series
Galaxy Z Fold 4
Galaxy Z Flip 4
Galaxy Z Fold 3
Galaxy Z Flip 3
Galaxy A Series
Galaxy A73
Galaxy A72
Galaxy A53
Galaxy A52
Galaxy A52 5G
Galaxy A52s
Galaxy A33
Galaxy A23
Galaxy A14
Galaxy A13
Galaxy A04s
Galaxy M Series
Galaxy M53 5G
Galaxy M33 5G
Galaxy M23
Galaxy Xcover Series
Galaxy Tab Series
Galaxy Tab S8 Ultra
Galaxy Tab S8+
Galaxy Tab S8
ALSO READ: List of OnePlus Phones getting Android 14 Update (Expected)
The list is prepared by keeping in mind the update cycle provided by Samsung for each device. As per Samsung's commitment to providing years of updates for the respective devices, the list of Samsung phones getting an Android 14 update is here. We hope all the phones get the update once the Android 14 stable version arrives.