Whenever we think of innovation in the smartphone industry, Samsung is the one on the list that has introduced a number of new trends. When flat screen devices have overcrowded the market they have introduced first ever devices with Curved display and similar to that they are the market leader when it comes to AMOLED displays. Now some fresh patents have revealed according to which Samsung has some great plans for their future smartphones.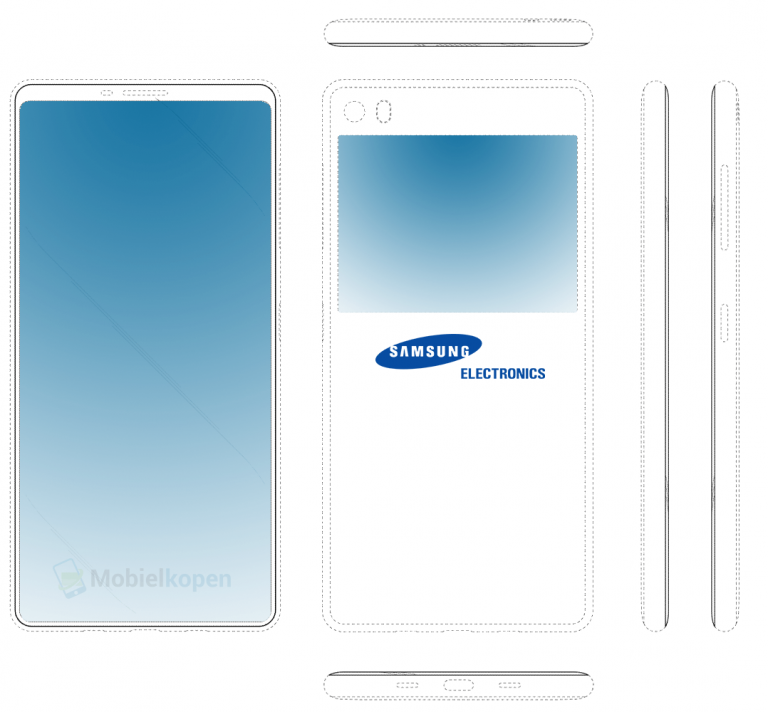 Tech like Dual-Cameras and a Display notch is spreading like viral these days, almost every smartphone brand has accepted this new trend. But have you folks noticed that from the house of Samsung not a single device having a Display notch is present. As revealed by some new patents the brand is working on some distinct tech which will help them to achieve an entire bezel-less display. The upcoming device will just have a slim top frame which will house essential sensors, earpiece and Face Recognition tech.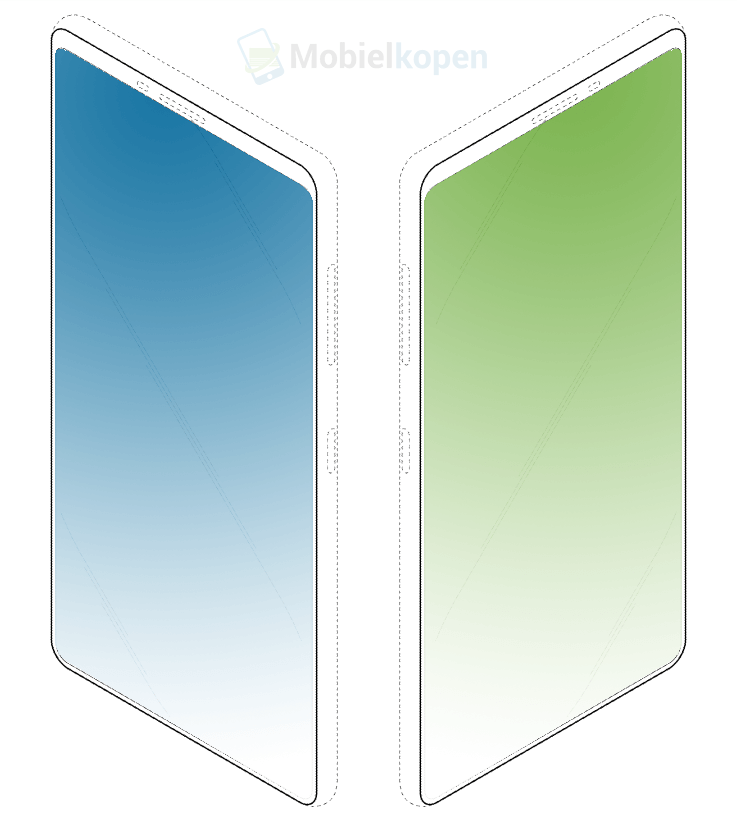 Other than this Samsung is planning to embed a secondary display in the rear panel as well. Not the entire part will be dedicated to it only a limited rear panel is expected to house this technology. We have seen the similar type of implementation on the Yota phone. To compensate with the rear display the camera module has been repositioned as well. At present we aren't aware of the fact that what upcoming device will house this sort of design. We are expecting a USB Type-C port at the bottom and it may omit the 3.5mm jack for audio.
For more Android stuff stay tuned to GoAndroid.