Snapchat is one of the most liked social platform available for iOS and Android. But you have to agree the fact that Snapchat has the poorest performance on Android compared to other operating systems. Last year Evan Speigel(CEO Snapchat) has announced that a new application for Android is in the pipeline and is being developed from the ground. Sadly till now, we haven't seen any sigh about its launch. Recently the rebuilt Snapchat Alpha came into headlines that pack a number of refinements over the present one, so let's know more about it.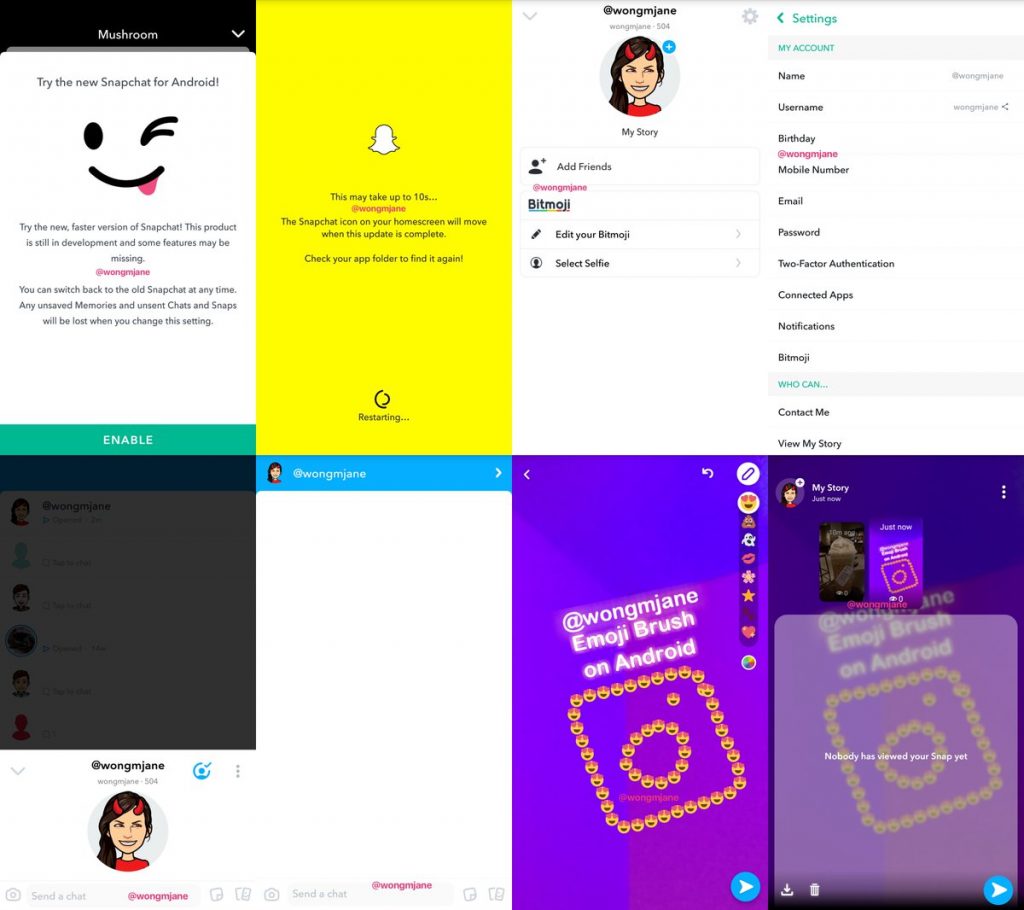 The all-new Snapchat Alpha is not official now but a person having root access can easily run it on his/her device now. We have posted some screenshot of the app above which reveals how the UI has been revamped. As per users Snapchat has focused on the biggest concern of users i-e performance and compared to the present Snapchat. Snapchat Alpha is quite fluid. A new feature termed as Emoji Brush has also been introduced with which a person can draw anything with selected emojis.
The official version of Snapchat for Android has too many lags and it can even slow down the performance of your Android device. However, not all has been improved in the Snapchat Alpha, the snaps still appear like a screenshot as it is applying compression.
The app is currently in the development phase and will get refined over time. If you use Snapchat on daily basis then we wouldn't suggest you install the Alpha version, As it is unfinished and needs some tweaks. For more Android updates stay tuned to GoAndroid.