Amid rising expectations for the Sony WF-1000XM5, an unknown Sony YY2963 Wireless Noise Cancelling Stereo Handset just appeared on FCC. The listing unveils minor details about the rechargeable Li-ion DC 2.85V battery, which features Active Noise Cancellation and the presence of two earbuds. This wireless headset seems to support Wired charging for charging cases, but there's no information about wireless charging.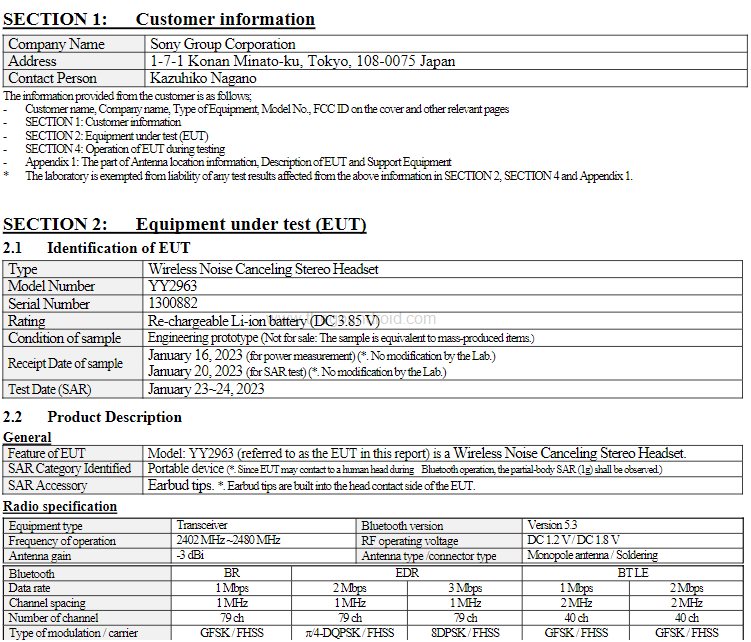 Must See: Sony WH-1000XM5 launched in India
Sony appears to be launching a few new headset audio devices as there are three unannounced products – YY2966, YY2968, and YY2978 that have appeared on the FCC and other public certifications. And now, the YY2963 is adding up to the confusion.
Considering the report, if the YY2966 is WH-XB710 or WI-SP520, the YY2968 is WF-C500's successor, then the YY2978 could be the WI-EO600's successor. Then, the Sony YY2968 could be the Sony WF-1000XM5, as these are the only earbuds that are left unmentioned and are expected to launch this year. The WF-1000XM3 launched in August 2019, then WF-1000XM4 in July 2021, and now the WF-1000XM5 launch is unknown.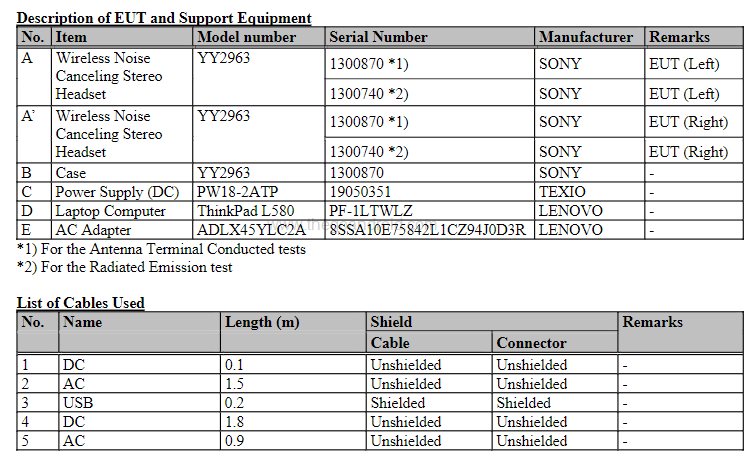 However, concluding the marketing name from the available specification is quite difficult right now. As there are scarce details available about the Sony YY2963 headset.
We hope to get more details via the means of new certifications or official confirmation from Sony.