Spotify is among the best music streaming apps available in India. The app is ruling since past couple of years. Spotify stays in constant competition among the rival music streaming apps in India like Saavn, Gaana, et cetera.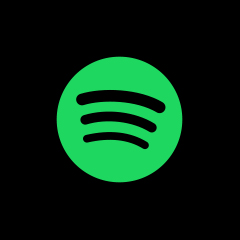 New features are constantly added to keep users entertained. For the same reason, Spotify has launched a lite version for entry-level smartphones with low bandwidth. However, the primary's Spotify app is receiving support for new languages.
Must see: Spotify reboots Google Home Mini Offer, more premium users eligible
What does the new update offer?
The music streaming apps in India competes one another on the basis two factors – price and language. The latter being more important, Spotify is now adding 36 new languages to address vast communities and ethnicities. It has the motive of expanding to over 80 markets with the addition of this feature. The latest languages include-Afrikaans, Amharic, Azerbaijani, Bengali, Bhojpuri, Bulgarian, Simplified Chinese, Croatian, Danish, Estonian, Filipino, Gujarati, Hindi, Icelandic, Kannada, Latvian, Lithuanian, Malayalam, Marathi, Nepali, Norwegian, Odia, Persian, Portuguese for Portugal, Eastern Punjabi, Western Punjabi, Romanian, Serbian, Slovak, Slovenian, Swahili, Tamil, Telugu, Ukrainian, Urdu, and Zulu.
The web version of the app has already received the language update. The new update including the regional languages will help Spotify gain the attention of the market. The app will now be more usable for non-English speaker's as they can now enjoy music in their local language.
However, the new feature may not prove to be profitable in India because of the pricey subscriptions that Spotify offers. The other music streaming apps in India are cheaper as compared to Spotify. Also, the other apps come included in the recharge tariffs of telecom services in India which makes them kind of free for the users. Also, Spotify is an international app and may not offer a wide range of regional music.
Spotify is finally rolling out its new update for the iOS and Android version of the app.
Related: Spotify to finally arrive in India within the next six months