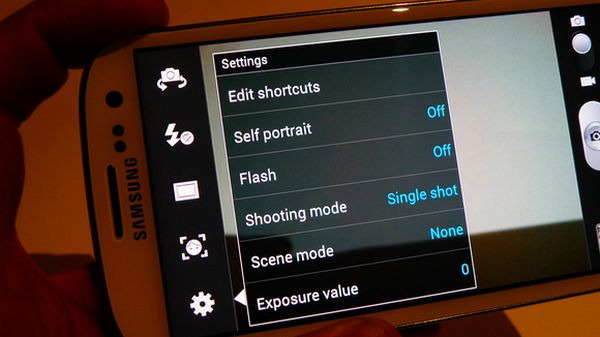 As we know Samsung Galaxy S III have best hardware from processor to display but it little bit on its camera in comparing to HTC One X. But need no to worry as Hyperx, a custom ROM developer has released a new MOD known as Superfine MOD to boost Galaxy S III 8 Megapixel Camera to 1080p Full HD video recording to 30 Mbit in superfine mode, complete with 192 kbit audio. Some Modes:
24 Mbit fine mode
19 Mbit normal 1080p mode
19 Mbit superfine 720p mode
15 Mbit fine
10 Mbit normal modes
With this mod you can even record or take pictures when you'r busy on calls and also could take pictures after 15% of battery is left. There's the scope of future updates which would add upto 60fps recording.
If you wanna load it then you have to root your Galaxy S III.
Source: hyperX