Telegram X, Telegram's experimental instant messaging app, has just got the latest July update adding a plethora of new features. It is said to be one of the biggest updates that bring several new features, substantial changes, and improvements to the app. This major upgrade includes Passcodes for Secret Chats, Fingerprint unlock, new GIF playback, MTProxy support and much more. With new exciting features being rolled-out, the app is definitely worth considering for download.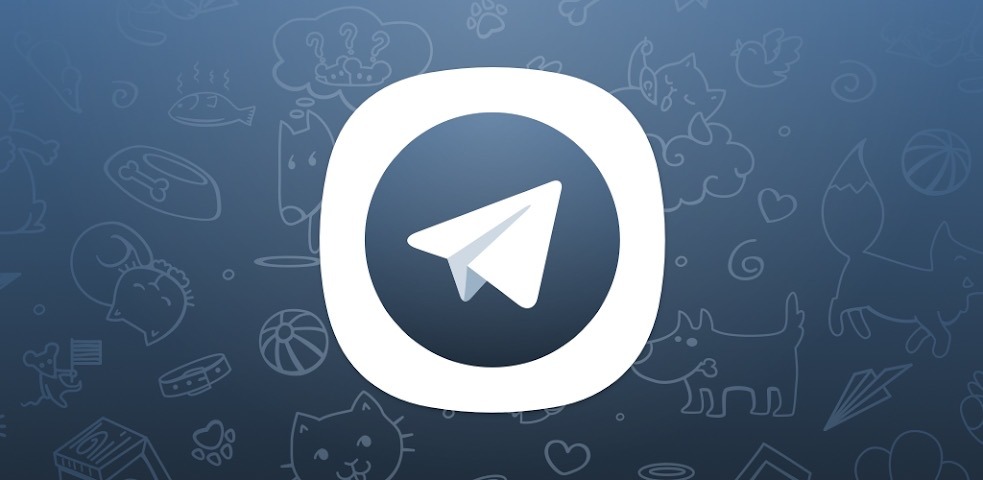 The official changelog states:
Passcodes and fingerprint unlock for Secret Chats
GIF playback: play, pause, rewind, restart
Three new Shared tabs: GIFs, voice messages, video messages
MTProxy and censorship circumvention
Voice message playback through phone earpiece
Dynamic unread counter
Mark as read/unread through notification/chat previews
View messages from specific chat members
New hashtag search UI
Polished and reworked all of the application icons to look sharp on any screen density
Reduced APK and installed application size by up to 5MB (depending on the device abi). Most popular APK variant is about 13MB now.
Reduced application launch time
Huge amount of work to bring cloud lang pack support. Relevant section allowing changing app language will appear in settings soon.
Completely reworked application (non-cloud) storage for better performance and less disk space usage.
account list open/close state
"Places" are back and work properly
Reset synced contacts & Contact sync settings
Last seen timestamp is now always shown on the profile screen
Clickable usernames in sticker pack names
Delete inline bots from recent list (@)
/help and /settings shortcuts in bot's three-dot menu, when available
Play/pause button while viewing videos on Telegram
"Silent Broadcast" setting in channels is now synchronized across all devices
Fingerprint animation in Passcode
Reduced application size
Better notification management and hints
Updated libtgvoip
Playback position is now properly saved when you pause/resume app while playing videos.
Reduced memory & battery consumption taken by inline results.
List of occupied public links when limit reached in manage channel / manage supergroup
Changed style of "Delete Synced Contacts" pop-up
Completely reworked delete chat / return to chat logic (delete chat / leave group / leave channel / clear history / return to group / return to channel buttons) on all screens (chats list, chat itself, profile)
Added: Clear Payment and Shipping Info
Added: Suggest Contacts toggle
Added: "Copyright" as chat report reason
Added: Settings – Privacy & Security – Clear all cloud drafts
Added: Settings – Privacy & Security – Clear all cloud drafts
Moved: Websites to Settings – Privacy and Security – Active Sessions
Moved: Incognito Keyboard to Settings – Privacy and Security
Moved "Link Previews in Secret Chats" setting to: Settings – Privacy and Security – Secret Chats.
Moved: Destroy group / channel is now located on manage group / channel screen inside three-dot menu (and only if there's less than 1000 members)
Moved: "Save to Downloads/Music", "Save GIF" are now located in "More" message menu
Improved: Terminate session / terminate all sesions pop-up style
Improved: Quality of sending photos
Improved: Animation when you open media viewer
Improved: Color of the "Disconect All Websites" button
Improved: Style of "Reset Notification Settings" pop-up
Improved: Color of the slider in media viewer
Improved: Animation of the PiP play/pause button
Improved: GIFs playback stops when playing video or specific GIF in fullscreen mode for battery saving and playback performance
Improved: Prompt when trying to insert link for the first time in secret chats
Improved: When new message arrives into the open chat, sound will play only for messages that need notification
Improved: "Too Many Requests: retry after X" error message
Improved: USER_NOT_MUTUAL_CONTACT error message
Improved: Contextual information in pop-ups (i.e. user names or chat titles) is now highligted in bold
Improved: Censorship circumvention
Improved: Relative date calculation
Improved: "Disconnect all websites" pop-up style
Improved: Added "Done" pop-up when clearing payment & shipping info
Improved: GIF preview open animation
Improved: "Unable to play GIF" when an unlikely error occurred during GIF playback
Improved: "More" is no longer visible in the message, if only 1 more menu item available (it displays instantly instead)
Improved: "Clear Recent Stickers" alert style
Improved: Error message when it's not possible to perform specific action
Improved: Error message in "Inline Bot" tab, when user suggestions are disabled in Settings
Improved: title for voice messages on shared voice tab
Improved: synced strings with the ones on the cloud platform
Improved: Style of "Clear recent emojis", "Delete sticker pack", "Archive sticker pack" pop-ups
Improved: Style of "Change Number" pop-up
Improved: Hint when trying to open media with a timer by tap
Improved: Inline buttons width calculation (e.g. in bubble mode it will match bubble width, when it fits)
A multitude of bugfixes that I won't list here
While the update has a lot to offer, as listed in the Changelog above. We would still like to walk you through some of the major additions and changes. It includes Secret Chats which can now be locked with a passcode enabling you to hide the contents of the chat from the main list. In addition, it gets an added capability to unlock passcode-protected chats with your fingerprint.
Telegram has further improved the GIF playback that allows you to play, pause, rewind, or restart. With this update, the full-screen GIFs play at full resolution. In case you have turned off the Auto-play feature, it now shows the preview in full resolution instead of a blurry image.
This update also brings MTProxy support and latest censorship circumvention techniques to check if Telegram is available without proxies in your region.
This major update also addresses several issues and bug fixes to enhance the overall user experience.
You can download the app here, APK Download.
Source: Telegram X