As the weekend is on and here we are up with the weekend Play Store Deals. This week's Play Store sale includes 22 Premium Apps and Games for free and the Play Store sale also includes 11 premium apps on discounted prices. In today's list, there are lots of Apps and Games from every category of the Play Store. Whether it is games, customization, educational apps, etc. We have listed all these below.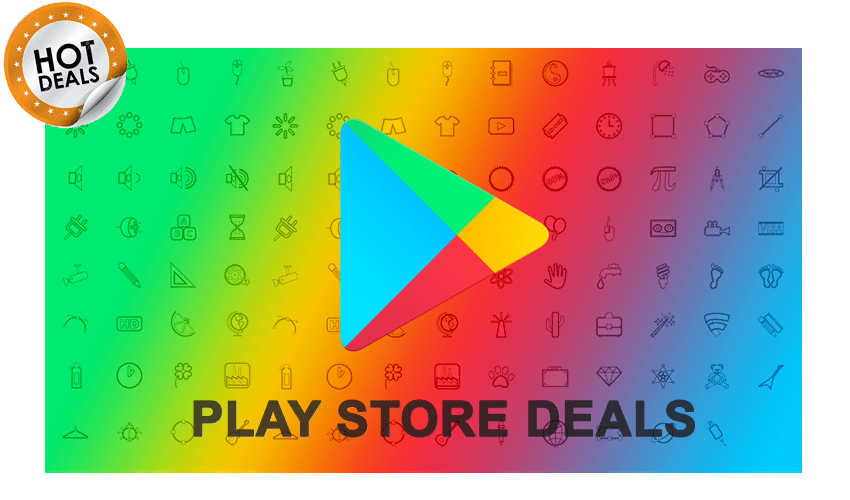 We always divide the Apps and Games list into two different categories. The first one consists of Free premium apps and Games, the second one is the Apps and games available on discounted prices.
Before we go into details, we would like to admit that the list of Apps and Games below are available for free and some of them are at the discounted price for limited time. So if you want these apps to download these apps as soon as possible. However, We are sure by going through the list of Play Store Deals below you will save your money.
Free Apps and Games Available on Play Store
Apps & Icon Packs
Screen Draw Screenshot Pro ($0.99 -> Free) Download
Infinite S9 Icon Pack ($1.99 -> Free) Download
Screenshot Pro 2 ($1.99 -> Free) Download
Morine – Icon Pack ($0.99 -> Free) Download
Accurate Altimeter PRO ($1.99 -> Free) Download
Debt Manager and Tracker Pro ($0.99 -> Free) Download
Apprendre l'Anglais rapidement – MosaLingua ($4.99 -> Free) Download
Speccy Spectrum Analyzer ($0.99 -> Free) Download
voice recorder pro ($4.49 -> Free) Download
Hills Legend HD  ($0.99 -> Free) Download
Classic Sudoku PRO(No Ads) ($2.99 -> Free) Download
Free Games
League of Stickman: (Dreamsky)Warriors ($0.99 -> Free) Download
Devil Twins: VIP ($0.99 -> Free) Download
Ravensword: Shadowlands 3d RPG ($6.99 -> Free) Download
Topia World Builder ($6.99 -> Free) Download
Paper Monsters ($6.99 -> Free) Download
Stickman Revenge 3: League of Heroes ($0.99 -> Free) Download
Dungeon999 ($0.99 -> Free) Download
Tap tap cartoonist – Cartoon999 (VIP) ($0.99 -> Free) Download
Dead Bunker 4 Apocalypse ($0.99 -> Free) Download
Kingdom Defense 2: Empire Warriors – Premium ($0.99 -> Free) Download
Teach Your Monster to Read – Phonics and Reading ($0.99 -> Free) Download
Apps and Games on Sale / Discount
Apps & Icon Packs on sale
Network Signal Refresher Pro ($3.99 -> $0.99) Download
Lines – Icon Pack (Pro Version) ($1.99 -> $1.30) Download
Call Recorder License – ACR ($3.99 -> $1.99) Download
ColEm Deluxe – Coleco Emulator ($3.99 -> $1.99) Download
BackCountry Navigator TOPO GPS ($3.99 -> $1.99) Download
Just 6 Weeks ($1.99 -> $0.99) Download
Games on Sale
The Three Little Pigs ($2.99 -> $0.99) Download
Star Traders RPG Elite ($2.99 -> $0.99) Download
Hasbro's BATTLESHIP($2.99 -> $0.99) Download
Clue ($2.99 -> $0.99) Download

The Game of Life ($2.99 -> $0.99) Download