Whatsapp has received a huge update with lot of new features like Status, attachment of more than 10 images at once and they have changed notifications a lot.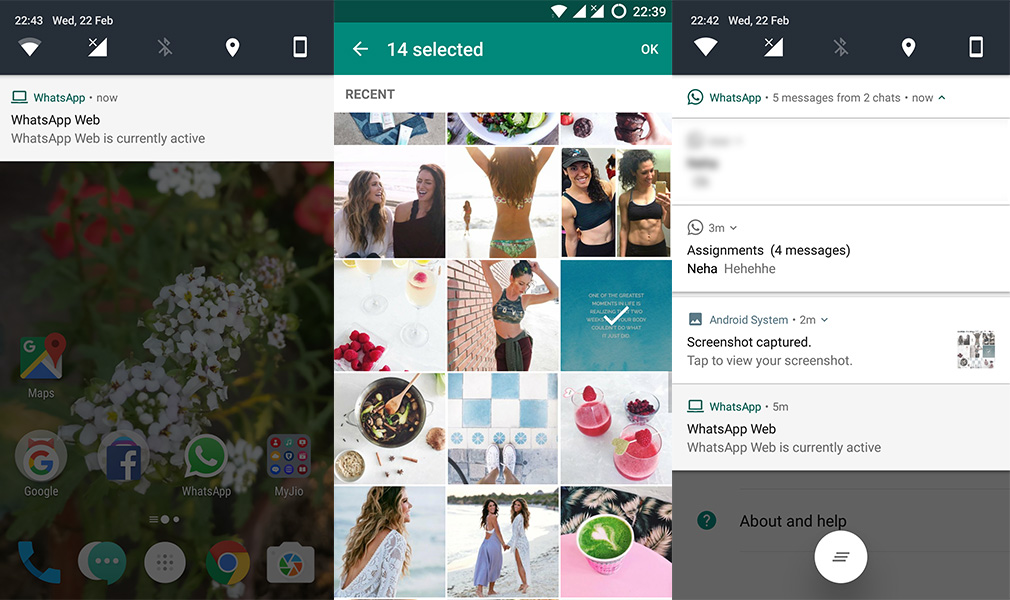 First talking about Status feature, it will let users share photos, GIFs or videos overlaid with drawings, emojis and a caption that will be visible to selected friends for 24 hours, before disappearing. It is same as that of Snapchat's Stories.
The second and major change is the ability to add more than 10 image attachments at once. Earlier, it was limited to 10 images per one time.
The third and major update is the notifications, now you will see the number of messages count than you have received from a particular person or in a group. There's also a addition of notification which notifies you when you are using the Whatsapp from the Web.
Well, there are many other changes also. You can head over to the Play Store to download the latest update.