Xiaomi has finally unveiled its Xiaomi Mi 6 after loads of rumors leaking from past few months. Xiaomi has made their flagship device official with the Snapdragon 835 with 6 gigs of RAM, while storage is either 64GB or 128GB.
Xiaomi Mi 6 is packed with a 6GB of RAM, there's a 5.15-inch display as seen on the Mi 5, and a 3350mAh battery.The flagship device display packs a 1080p display in the usual 16:9 aspect ratio. There's also a USB-C port, stereo speakers, and NFC. The 3.5mm headphone jack has been eliminated from the device but has added stereo speakers. The fingerprint scanner is embedded under the home button on the front.
Camerawise Xiaomi Mi 6 packs a 2-megapixel dual-camera array. There's a similar design with the Mi 5 of its curved glass back and metal frame. The Xiaomi Mi 6 supports 2X2 MIMO Wi-Fi, and 4G+ networks with download speed of up to 600Mbps and up to 100Mbps upload speed. Xiaomi Mi 6 has features such as front-firing dual speakers, Bluetooth 5.0, dual-SIM support (4G + 4G/ 3G/ 2G), 8-megapixel front camera with 1080p video capture at 30fps, slo-mo videos.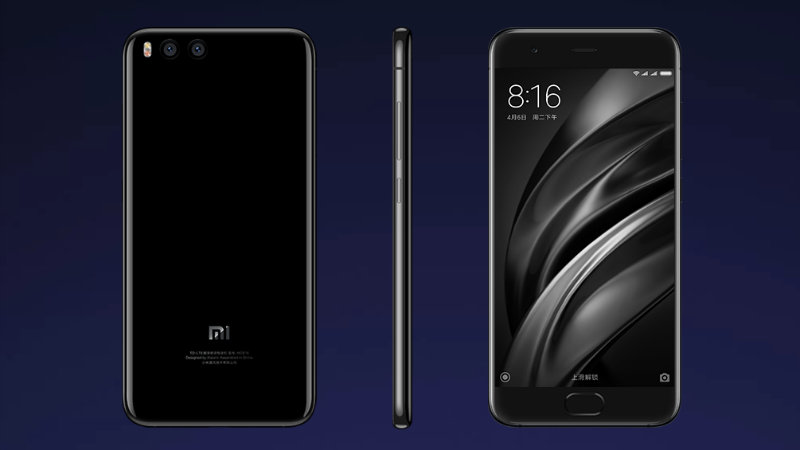 Xiaomi Mi 6 is going to be made available from April 28. The pricing of the Xiaomi Mi 6 starts at CNY2,499 ($360) for the base 64GB version.The 128GB variant of the Xiaomi Mi 6 is CNY2,899 ($420), while the exclusive ceramic version is CNY2,999 ($435).
It is expected to launch in India in few next months and is expected to price at around Rs. 23000 and above.