Yesterday, Xiaomi announced various devices at its first ever press event at CES 2017. It was even livestreamed, you can watch it here. They have announced the ceramic White Mi Mix by eliminating all the rumors about it. There is one more thing that Xiaomi annocuned and that is the Modular Xiaomi Mi TV 4. In the name '4' represents the 4K resolution support nothing else.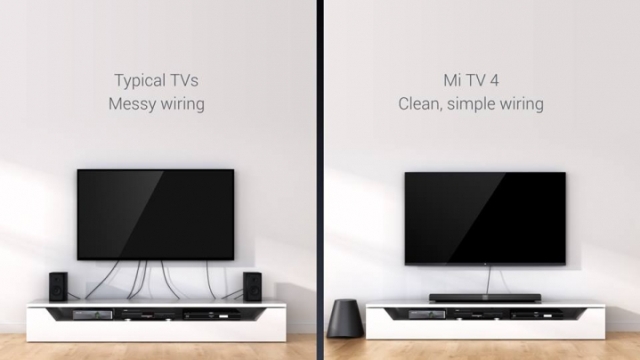 Well, talking about the Modular TV, it is first of it's kind TV in which you can swap the base or the screen depending on the situation. The motherboard, named as Mi TV Bar can be replaced to upgrade the television. It is a 4k, smart TV that will come in panel size of 49,55 and 65-inch.
As per the Xiaomi it consists 80% screen while remaining 20% is consumed by its components.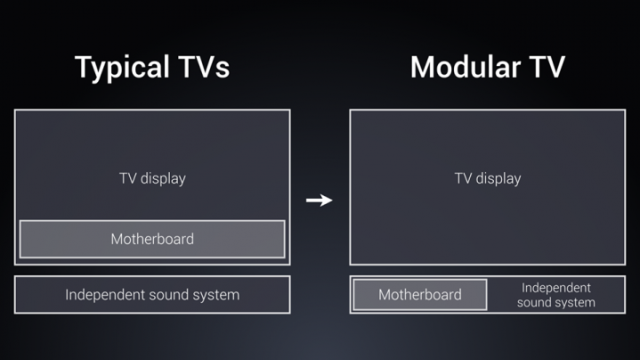 Here are some features of Mi TV 4:
4K resolution (3,840 x 2,160 pixels)
4.9mm ultra-thin metal body
Quad-core 64bit processor
Independent Dolby Atmos cinematic sound system
Dolby and DTS dual audio decoding
Panel sizes: 49"/ 55"/ 65-inch
Xiaomi Mi TV 4 Features in detail:
AI Learning: Xiaomi has added PatchWall, it is the deep learning AI technology on top of Android OS.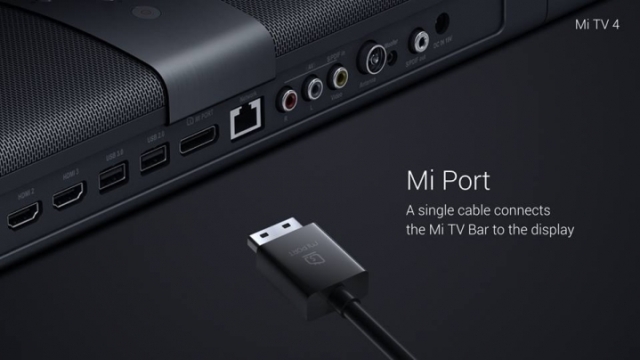 MI Port: Now you don't need any different kind of cables to connect the Mi Bar or streaming media to the device. You only need is a Mi Port cable. It will connect Mi Bar easily with the screen. It is quite handy thing !!
Integrated Sound system: Xiaomi has attached Dolby and DTS dual audio decoding codec. They have added the Dolby Atmos cinematic sound system.
Mi TV 4 comes in three sizes — 49 inches, 55 inches, and 65 inches — and goes on sale later this year in China for "well under" $2,000.
Don't forget to check the full CES 2017 coverage here. They are many innovative devices that are on display at the event.