Well, we're almost done with 2017 smartphone launches, but there are still a few left. And, the Redmi Note 5 from Xiaomi is probably one of the most anticipated one of them. Xiaomi is expected to refresh its hugely popular line up in December or by January next year. However, there are no dates yet. But here's an unofficial spy look at a leaked image of the phone.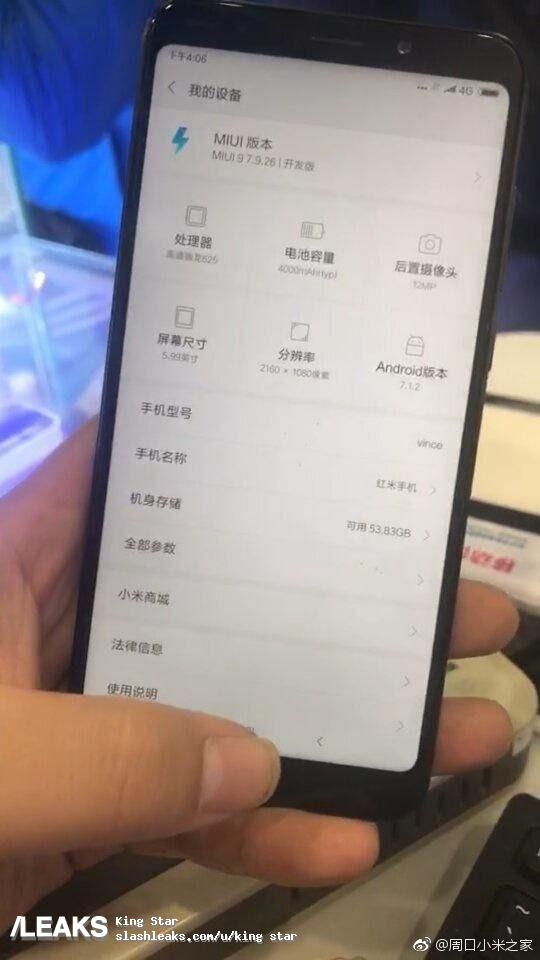 The leaked image sits in very nicely with the TENAA image released earlier but the certification authority. This makes us say the leak seems legit. We definitely like the curved corners Xiaomi has included on the upcoming phone. There are some more takeaways from the image. The handset has a single front shooter selfie camera and there are no capacitive buttons at the bottom. Also, the fingerprint is at the back, which is in its usual place.
Interestingly, the page displayed on the screen is the 'About' menu. As per that info, the Redmi Note 5 will sport a 5.99-inch screen with 2160x1080p resolution. Recent leaks pointing to a Snapdragon 625 also seem to be true as does the 4,000 mAh battery. All in all, we aren't going to see much of a change in specs of the device, nor the price.
By now, the phone will be in advanced production stage, so we might see an announcement in the coming weeks.