Xiaomi has successfully announced its new flagship device, the Mi 9 earlier today. The device comes with the latest powerful Qualcomm Snapdragon 855 and other bells and whistles, including wireless charging support. In order to back the wireless charging capability of the device, Xiaomi has unveiled a trio of wireless charging accessories for it.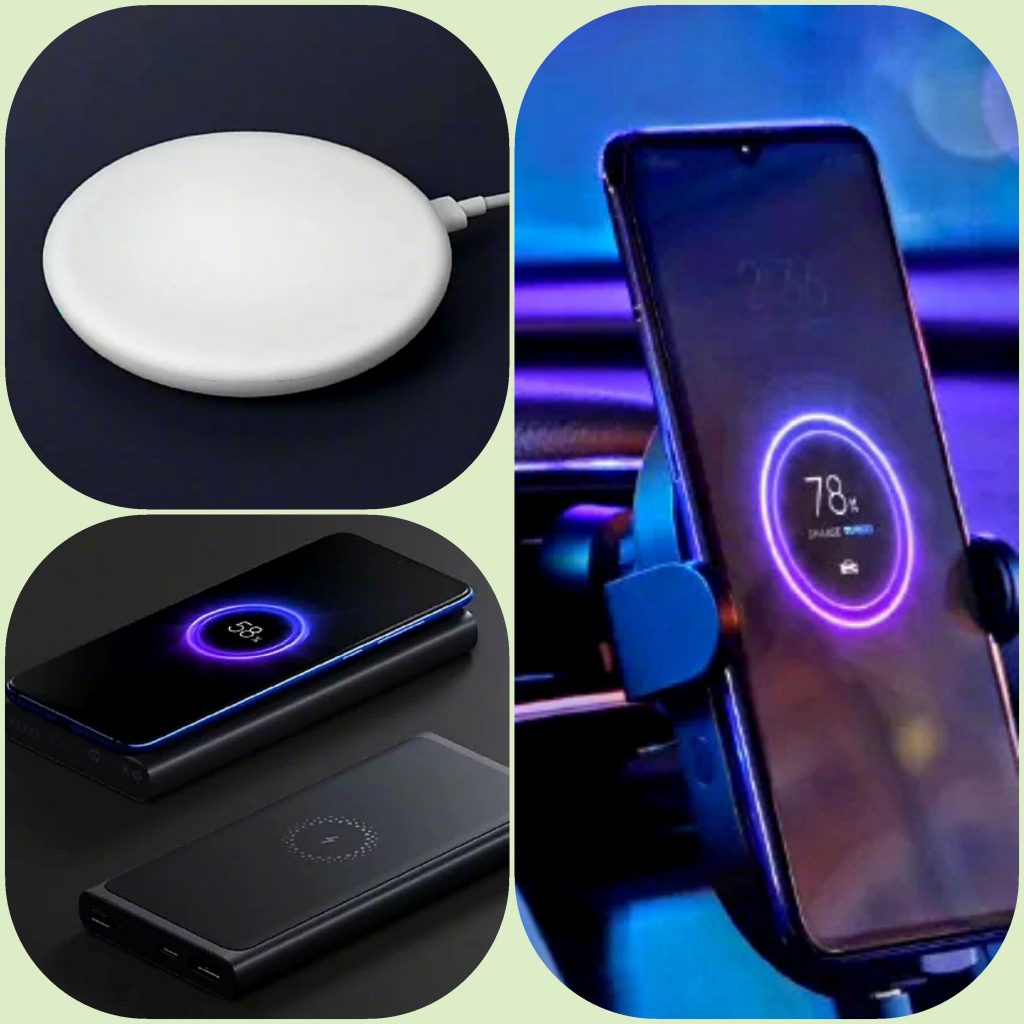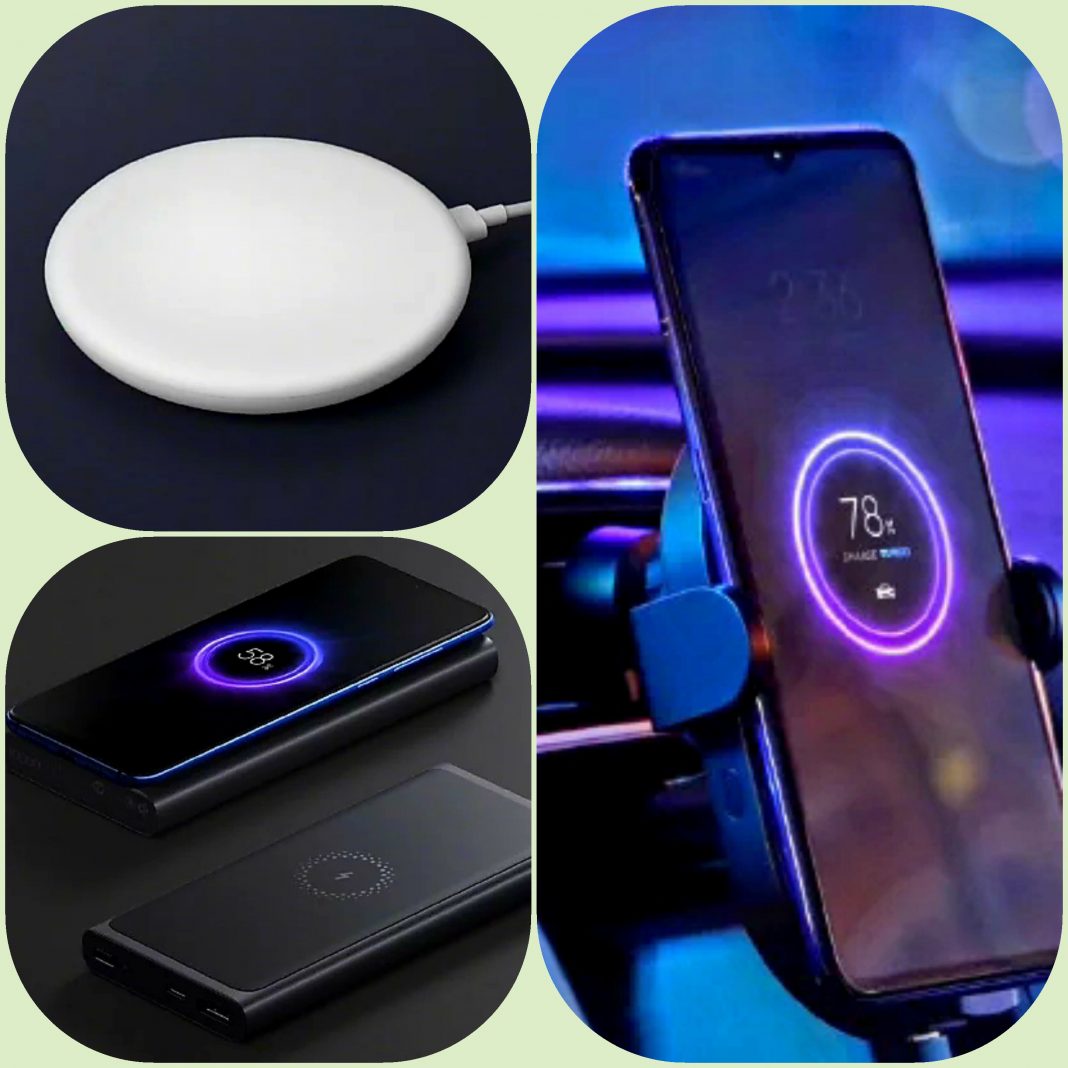 The brand new wireless charging accessories include a 20W wireless charger, 20W wireless car charger, and 10,000mAh Mi wireless power bank. The good thing is, these wireless charging accessories are compatible with other devices that support Qi wireless charging.
Mi 20W Wireless Charger
Xiaomi already offers a wireless charger for the devices such as Mi Mix 3. The new 20W Mi wireless charger is an improved version which supports 27W power input and 20W output. Xiaomi claims it of to charge the new Mi 9 from zero percent to full in just 1 hour.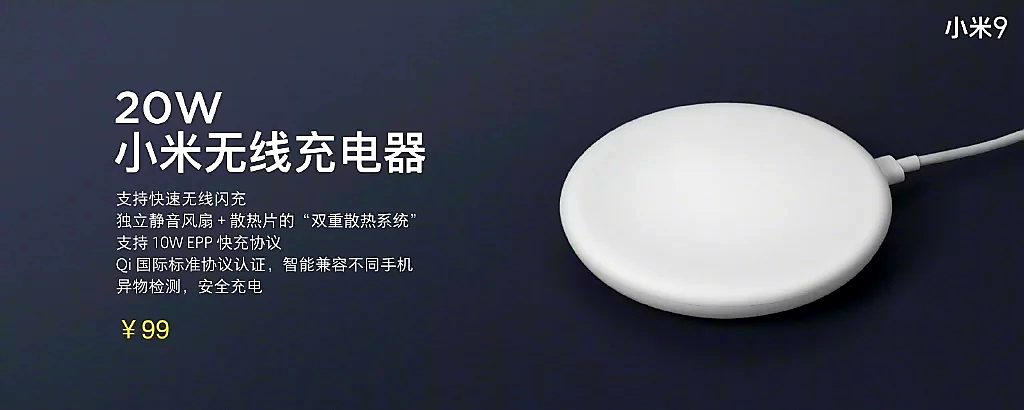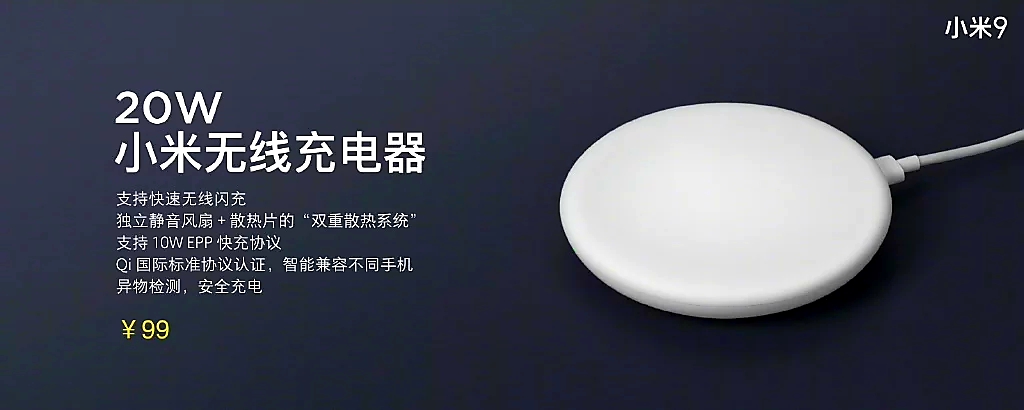 The charger packs a silent fan and a heat sink for a dual-cooling system. Potential buyers will have only one color option – white and is worth ¥99 (~$15), the same price as the previous model.
Mi 20W Wireless Car Charger
The wireless car charger which Xiaomi announced today is also 20W rated, apt for the Xiaomi Mi 9. It features wireless flash charge technology for faster operation. Alike the new wireless charger, the car charger too has a power input of 27W. Interestingly, the charger features a smart sensing ability, such that a motorized clamp gets opened when it senses you want to mount the phone for charging.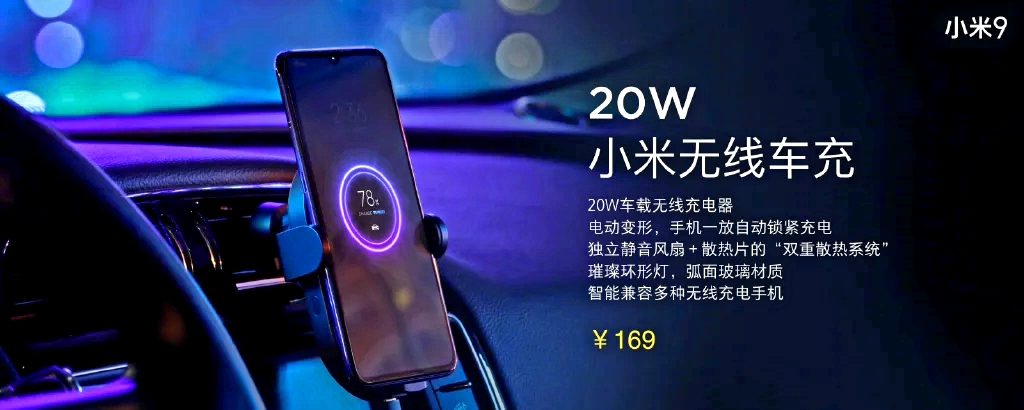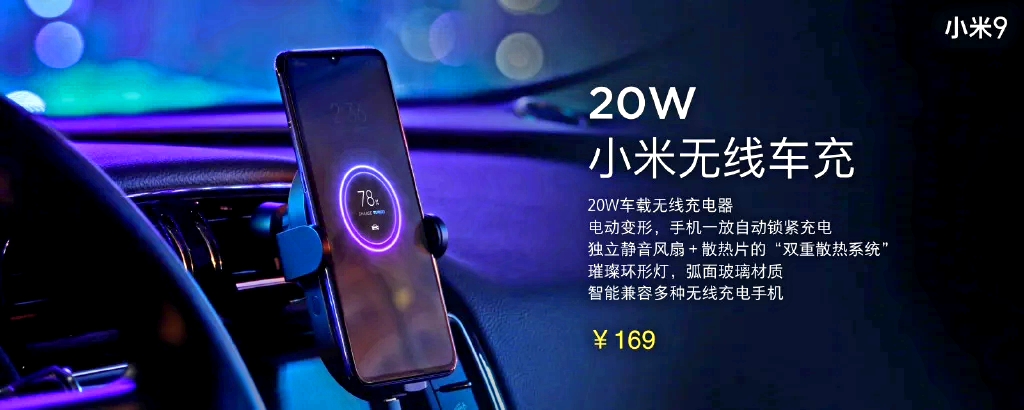 As far as the pricing, the 20W wireless car charger carries a price tag of ¥169 (~$25) in China.
Mi 10,000mAh Wireless Power Bank
The Mi 9 features a mediocre battery of 3,300mAH. Some might have a problem with although the Mobile Platform is 7nm and very power-efficient. Nonetheless, for those who need additional power, Xiaomi has released 10W fast charging power bank.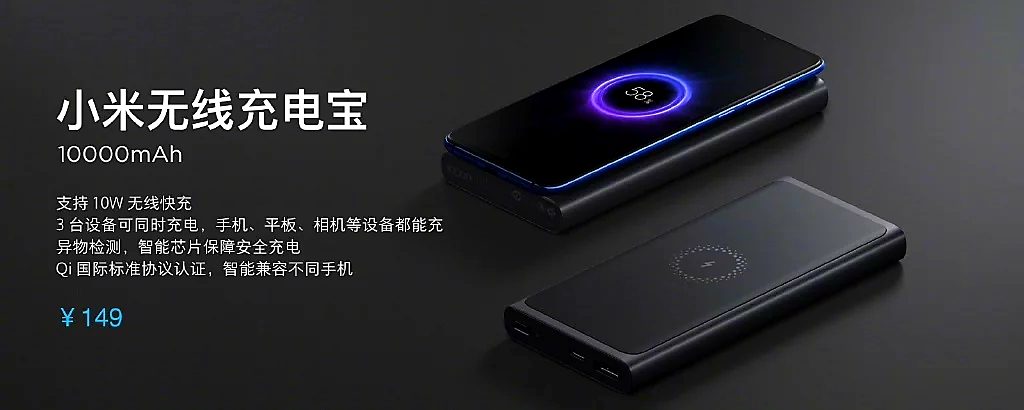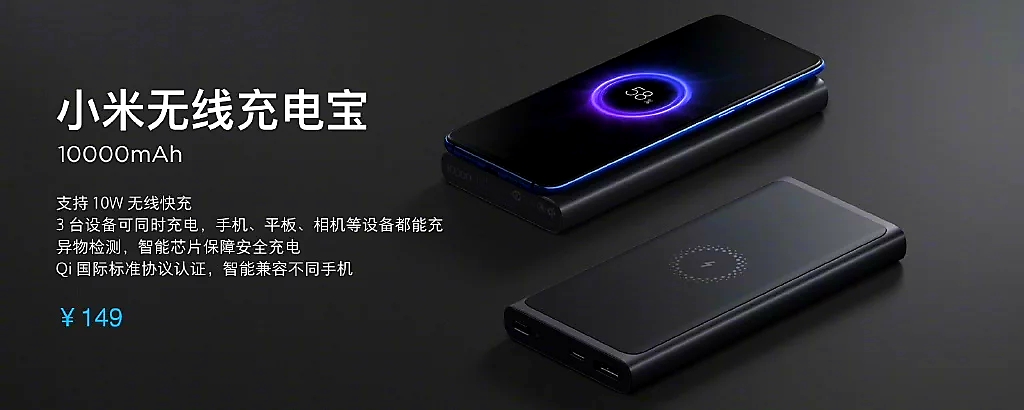 The power bank is available in a black hue. It has two output ports for charging wired devices along with the wirless charging prowess. You can take home the wireless power bank for ¥149 (~$22).