Youtube has received a new version 2.0 on the Android TV with new User Interface and other changes. Google has refreshed the YouTube App on the Play Store with new UI having new elements.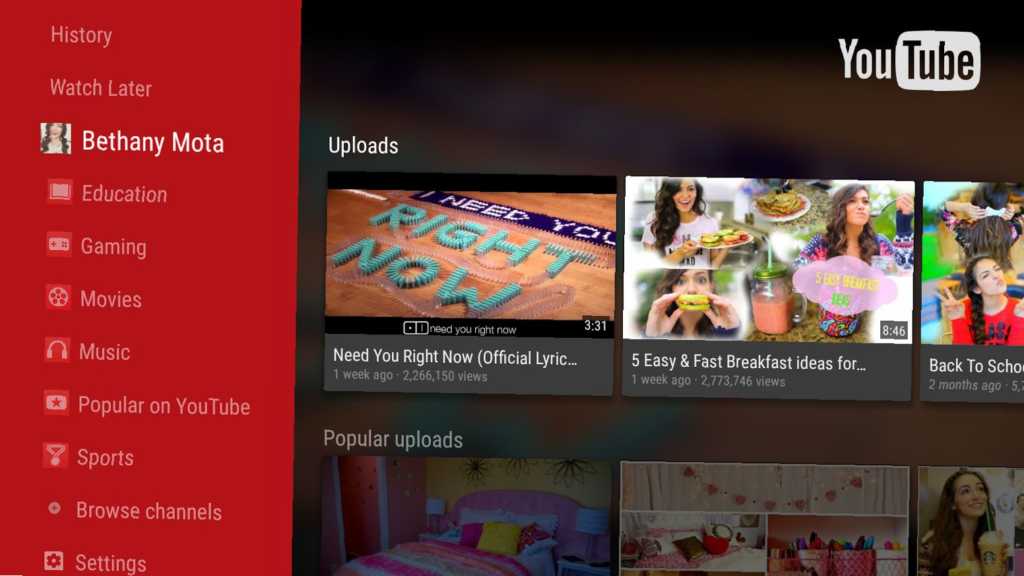 Google has emphasised to improve the efficiency of the App which will improve user efficiency. The basic design is same as that of the original app but they have made some elements much lighter than before. Particularly, navigation drawer is much lighter than before and users can easy scroll to the navigation easily.
YouTube has further added a darker shades in the background and uses white backgrounds to highlight selected elements. Further, there are some major changes in the Video Player with new enhancements.
Now, you can turn off the Videos to Autoplay.
THe new update is not pushed by Google or it may take time. You can download it from the APK Mirror.